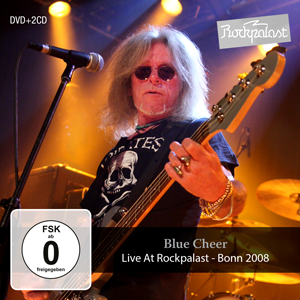 Downloads


WEB Cover (1.7 MiB, 0 hits)
You do not have permission to download this file.


PRINT Cover (3.9 MiB, 2 hits)
You do not have permission to download this file.


Presskit PRINT (11.4 MiB, 1 hits)
You do not have permission to download this file.


Presskit WEB (9.4 MiB, 0 hits)
You do not have permission to download this file.
Blue Cheer
Live at Rockpalast - Bonn 2008
San Francisco 1968. The summer of love has come and the Californian coastal town is starting point and stronghold of the hippie movement. While bands like Jefferson Airplane or
The Grateful Dead interpret the new doctrine of love and peace with their music more as a psychedelic introvert trip, Blue Cheer chose a different and especially louder way – even though they had named themselves after the term for a LSD derivative.
Therefore, their debut album "Vincebus Eruptum" did not have much more in common with the flower power movement than the residence. Founded by bassist and singer Richard Allan "Dickie" Peterson in 1967, the originally six-piece band had been condensed into a power trio consisting of drummer Paul Whaley and guitarist Leigh Stephens – a healthy process due to the concept of a three-piece band at that time proven by Jimi Hendrix.
Stylistically the band felt obligated to raw blues and rock'n'roll which they performed so elemental, rumbling and thumping at a deafening volume as no one before them.
Ten years after Eddie Cochran Blue Cheer landed a genuine unexpected success with their guitar amplifier devouring version of his hit "Summertime Blues". In retrospect, the album "Vincebus Eruptum", an eruptive orgy of raw rhythms and shrieking feedbacks, would play a crucial pioneering role in the evolution of that genre which became later known as heavy metal.   At the age of 19 we were far from realizing that our band would once be regarded as a classic", Peterson said in an interview 40 years later. "Were were indeed aware that we had entered new territory. We made stuff that nobody else did at that time. Whether that would be accepted out there or not we could not tell at that time. We have done it because we wanted to."
Their reputation as noisy innovators Blue Cheer is also keeping with their second album (and the last one in the classic line-up with guitarist Leigh Stephens). That due to the higher decibel levels part of the session had to take place as exterior recordings at pier 57 in Manhattan explains the album title "Outsideinside" and was later confirmed as a fact by Peterson. Another rumour that had persistently circulated was that Blue Cheer had driven a dog to death with their storm of noise but that belongs into the story time of rock myths.
Even despite such famous advocates like i.e. the singer of the Doors, Jim Morrison, with their second record, the band was not able to continue the huge success of their debut album. Under the constant leadership of Peterson but with ever-changing cast another four albums were released until the beginning of the 70's but leaving more and more of their usual noisy angularity.
In 1984, Peterson and drummer Whaley got together with the guitarist Tony Rainier after a creative break of 13 years for the album "The Beast Is Back". The record paid tribute to the current zeitgeist of 80's heavy metal therefore confirming Blue Cheer's pioneer sponsorship for this musical direction rather than representing the rumbling rocker spirit of their founding days.
More adequate was that later in the Nineties the grunge movement had also discovered Blue Cheer as an important influence. The album "Highlights And Lowlives" recorded in 1990 by
Nirvana's producer Jack Endino gave Peterson, Whaley and their new guitarist Duck MacDonald the more appropriate grumpy biker blues rock sound back.
After another album ("Dining With The Sharks"), Blue Cheer spent most of the rest of the century in deep sleep. From the beginning of the new century on, due to the continuous live performances of Peterson / Whaley / MacDonald, the band was more on track again. After not having seen the inside of a studio for a long time, in 2007 Blue Cheer's tenth and impetuous album "What Doesn't Kill You…" was celebrated by fans and critics equally.
The Rockpalast concert recorded on April 11, 2008, is documenting that and giving a late testimony to Blue Cheer's unbroken stage power: From the soulful blues cover of Mose Allison's "Parchment Farm" of their debut album and the Albert King classic "The Hunter" of their second album "Outsideinside",  the clanking and piercing current material of "What
Doesn't Kill You…" ("I'm Gonna Get To You", "Rollin' Dem Bones") culminating in – of course – "Summertime Blues", Blue Cheer shine as a thundering triumvirate.
A historic recording because only one and a half year later Dickie Peterson died of cancer on October 12, 2009 in his adopted home Germany at the age of 63, thus putting Blue Cheer to an end. Their deafening testimony however, will reverberate for a long time
Frank Thießies, 2016
---
Tracklist:
CD1
Babylon 06:07
Parchment Farm 07:50
I'm Gonna Get To You 08:03
Rollin' Dem Bones 05:32
Out Of Focus 05:43
Just A Little Bit 04:33
Total:                                                                                      37:48
CD2
Malajusted Child 05:58
Summertime Blues 07:11
Doctor Please 25:08
The Hunter 05:40
Total:                                                                                     43:57
DVD
Babylon 06:07
Parchment Farm 07:50
I'm Gonna Get To You 08:03
Rollin' Dem Bones 05:32
Out Of Focus 05:43
Just A Little Bit 04:33
Malajusted Child 05:58
Summertime Blues 07:11
Doctor Please 25:08
The Hunter 05:40
Total:      approx. 88 minutes
---
 Photos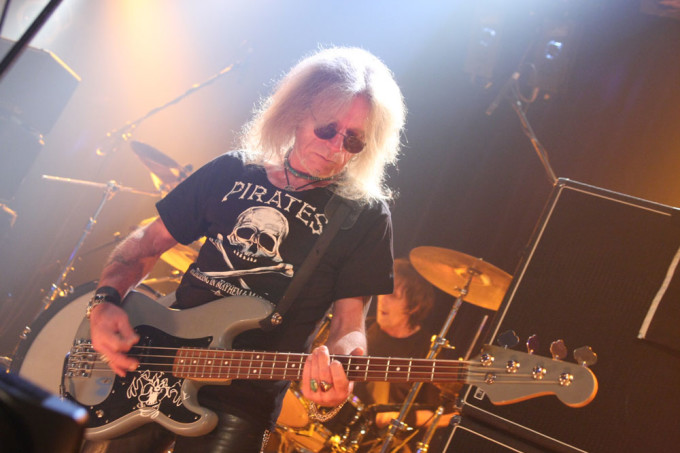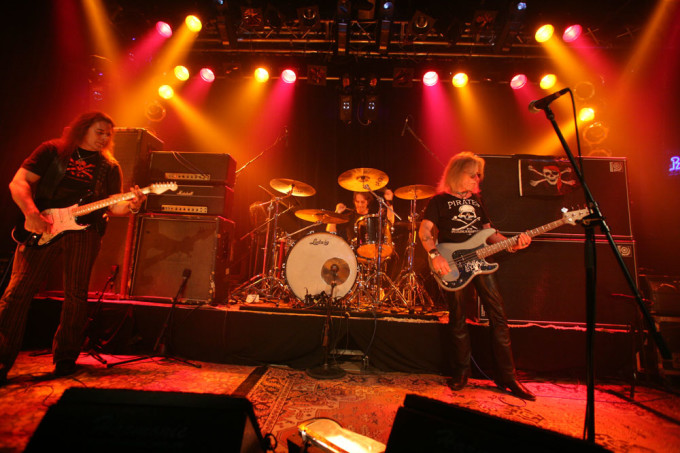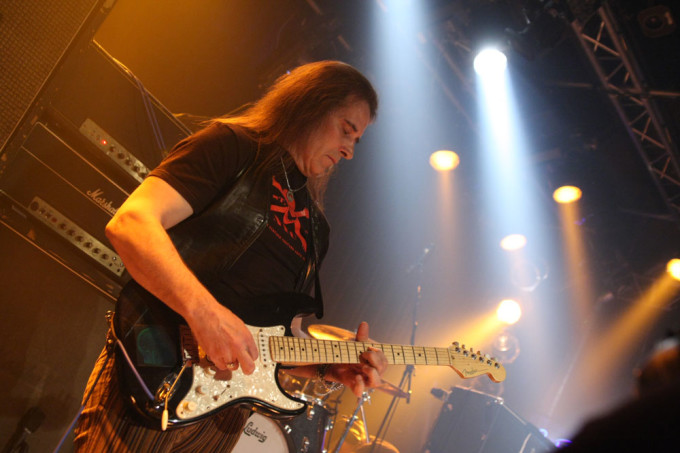 photos by Reinhard Näkel