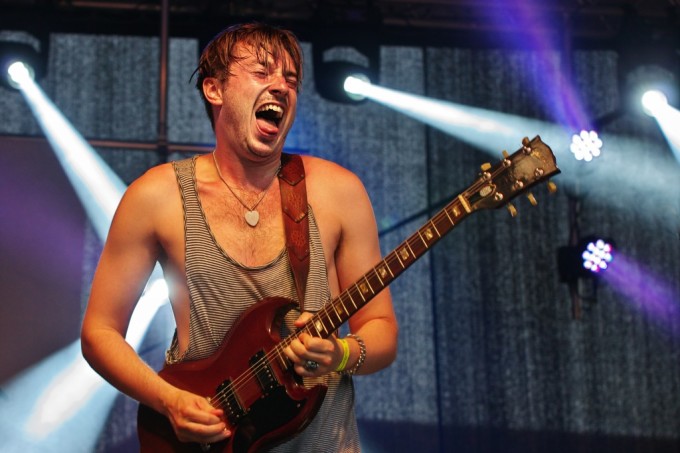 British-Norwegian guitarist, singer and songwriter Krissy Matthews and MIG have finalised their cooperation this week.
MIG will release the new Krissy Matthews album "Monster In Me" 22 March next year. The legendary performance poet and lyricist Pete Brown, best known for his collaborations with Cream, Jack Bruce and Graham Bond, co-wrote the album together with Krissy. Baard Torstensen from the Scandinavian band Clawfinger produced the record.
Krissy Matthews Band will appear at the Crossroads-Festival in the 'Harmonie' in Bonn on 21 March 2019 and WDR will record this show for their 'Rockpalast' TV. Needless to say that the band will mainly play songs from the new album, which will be released one day later. In April and May 2019 Krissy and his band will tour Europe to promote the new album.
Furthermore, Krissy has been playing with the well-known Hamburg Blues Band for 3 years as a featured member, replacing previous guitarist Miller Anderson. The band also regularly features artists such as Chris Farlowe, Arthur Brown and Maggie Bell.

Krissy Matthews – Live:
November
24 Soul Kitchen, Sulmona, Italy**
29 Nidaba Theatre, Milan, Italy **
30 Stones Cafe, Vignola, Italy **
December
1 Villa Spazio 600, Busto Garolfo, Italy **
8 Pep, Kellinghusen, Germany *
14 Kulturwerkstatt, Melle, Germany *
15 Kulturbastion, Torgau, Germany *
19 KFZ, Marburg, Germany *
20 Quasimodo, Berlin, Germany *
21 Barnabys Blues Bar, Braunschweig, Germany *
22 Music Hall, Worpswede, Germany *
January
2 Midnight Special Club, London, UK (Solo)
4 Cafe Hahn, Koblenz, Germany *
5 Gasthaus Brau, Garching, Germany *
7 Rockhaus, Salzburg, Germany *
11 Downtown Club, Hamburg, Germany *
12 Speicher, Schwerin, Germany *
17 Harmonie, Bonn, Germany *
18 Rex, Bensheim, Germany *
19 Zur Linde, Affalter, Germany *
20 Piano Theater, Dortmund, Germany *
22 Tuesday Bluesday, Linz, Austria *
25 Charly's, Oldenburg, Germany *
*with Hamburg Blues Band
**with Krissy Matthews Band