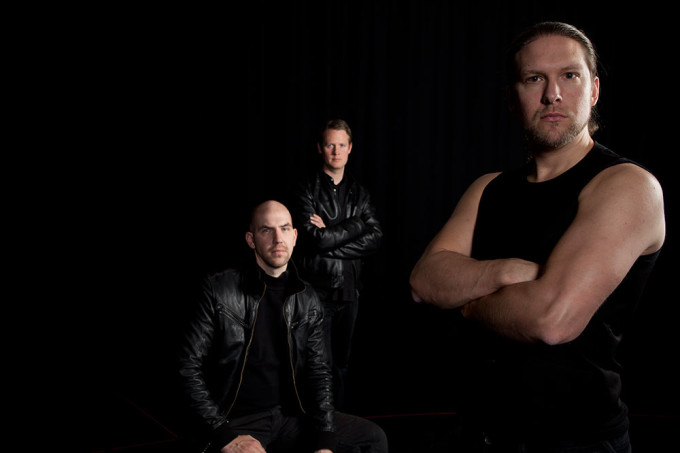 On November 25, 2016 a new issue of the CD "Music For Kings" by Counter-World Experience  is released. The release of the modern  album "Pulsar"  earlier this year marked the debut with MIG's Haensel & Gretel label of the Berlin based trio, and now bit by bit the complete back catalogue is being re-released under the wings of MIG music.
"Pulsar", the meanwhile fifth album of the "second biggest prog metal band of all time", is hailed by fans and critics again. The tracks show a "stronger impact of jazz, …a sense of melody and through all breezes a lightness lending the music with all the staccatos sharp as knifes and ludicrous precision their independence." (from the German; Nik Brückner/ Babyblaue Seiten)
Critics like the "technically skilled instrumental music at its very best convincing with playfull refinement, atmospheric passages and beautiful melodies" as well as the "broad range of virtuoso brutal tone sequences, the electronic sprinklings and dense atmosphere". Despite all the severity the "feel for the necessary melodic aspect and quiet nuances" remains. (from the German; Kristian Selm).
Guitarist Benjamin Schwenen is often associated with Pat Metheny or Robert Fripp which is not bad company at all. His play never sounds "too technoid, never too fast, never to desperate crass… instead it always sounds relaxed, casual and damn cool." His congenial companions are Sebastian Hoffman (bass) and Thorsten Harnitz (drums).
As Steven Reid of seaoftranquility.org puts in a nutshell: The "stunning musicianship, tight compositional skills and the ability to always add more and more virtuosity, without ever overcooking the pot, Pulsar and their Pulsar combine to make a rare and impressive beast."
More unusual sounds provides the album "Music For Kings where elements of classical have been woven in and that in a rather unexpected way. We only want to reveal this much: an ouverture with a church organ and a madrigal with female opera singers. Those who are open for new and thrilling audio impressions will be pleased with "a nearly 45 minutes lasting excerpt of intelligent and relaxed presented music" (Chris Popp).
Video teasers are to be found at YouTube. In the channel of MIG Music we have deposited a playlist of Counter-World Experience, and you can also take a look at the bands' new website counterworldexperience.net.
From January 27, 2017: "Metronomicon" (2009)