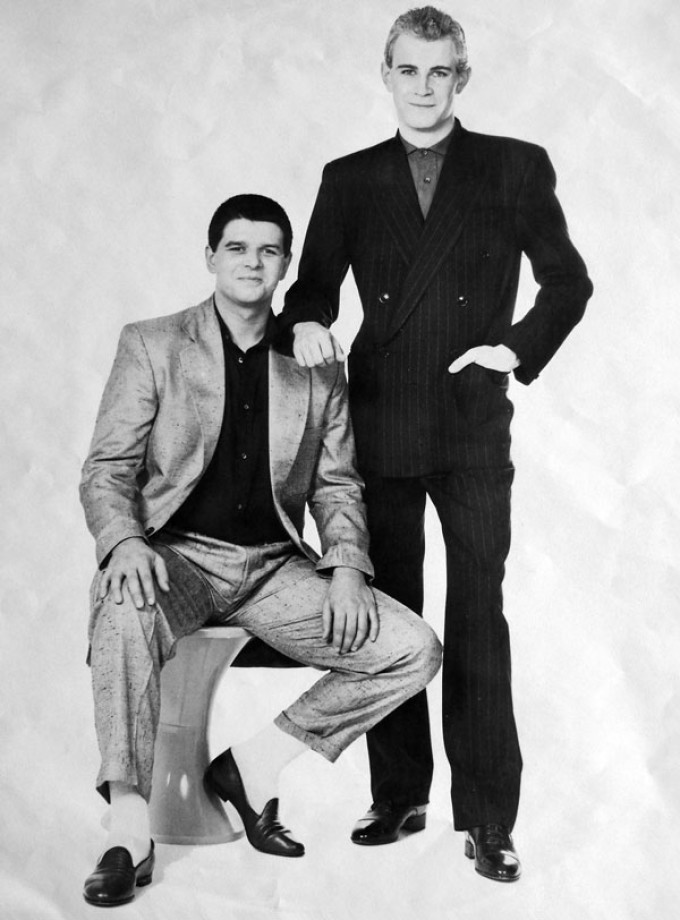 There is so much more to discover from the Eighties than only the stuff that was commercially successful, especially this rare gem by HALE & HAINES which in its day cost its record company quite some money.
David Bowie had just finished his Berlin trilogy with the album "Lodger" when the new wave protagonists Gus Hale and Denis Haines decided to record their new project, HALE & HAINES in Berlin, too. Denis Haines had previously proven his talent as a keyboarder and songwriter with the Hollies, Gary Numan and the Edgar Broughton Band. For nearly two months the two Englishmen locked themselves in there to create their album "Survival".
Several good friends from the UK came to accompany this project: Johnny Warman, at that time in the charts with the album "Walking Into Mirrors" and the single "Screaming Jets"' (with Peter Gabriel), as well as Rrussell Bell from the Gary Numan Band, both played the guitar and John "Rhino" Edwards (former Judy Tzuke Band, Dexys Midnight Runners and since 1986 Status Quo) provided the bass sounds.
The album "Survival", first released with Polydor, is divided into two parts: The first four tracks (side A of the 1982 album) consist of richly produced synth pop with a strong flavour of New Romantic which develop their very own charm and reflect the zeitgeist of the early 80's.
Side B of the vinyl was called "their Berlin side" and sort of drew a musical map of promenades through the streets around the studio. The atmospheric instrumentals reflect the dark and pensive mood hanging over the city in those days; in the districts along the wall you saw a lot of rotten houses, decay and trash – evoking a sense of transience.
Survival
For those who are fluent in German, we already have two reviews:
Weltmusikmagazin und Powermetal