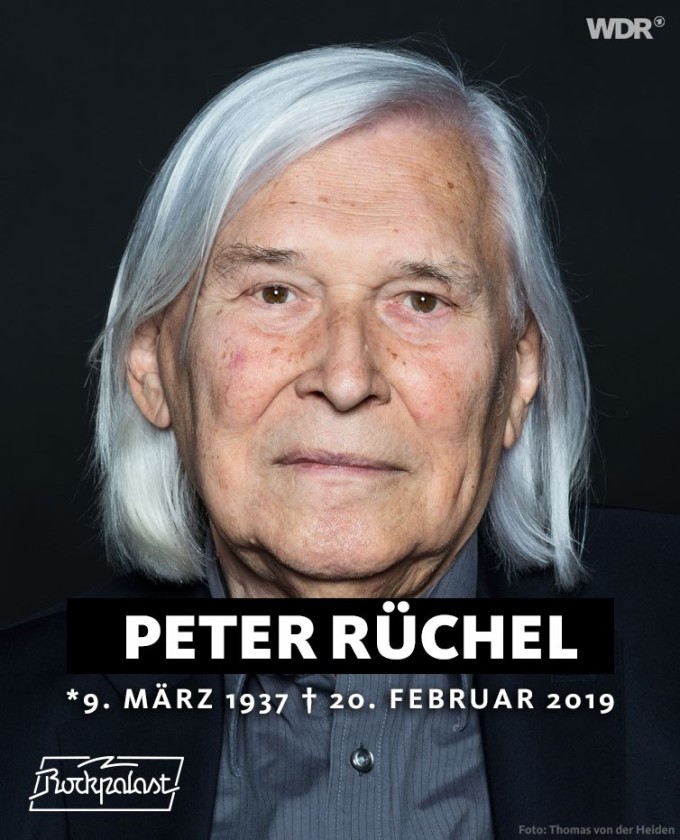 The death of Peter Rüchel is a great loss for the entire German music scene. He was without doubt, together with Christian Wagner, the forefather of the music format Rockpalast and with his decisions had an enormous influence on the development of the music scene not only in Germany, but in many European countries.
From 1976 onwards, Rockpalast's artistic selection not only brought the so-called superstars known at the time to Germany, it was much more the unknown artists who led through the Rockpalast – Saturday night on Monday morning to queues in front of the record shops. I will never forget how suddenly hundreds of buyers asked for Mothers Finest or Kid Creole and the Coconuts, which none of us knew before. The success of Rockpalast was in the mix and it was always on a high level.
In the last years Peter was an indispensable informant for contact data, for quality control of existing tapes or he was the last address to find tapes that nobody else would have found in the WDR archive. His enthusiasm for and commitment to his work was unstoppable and every Rockpalast released by Mig was a great pleasure for Peter.
Peter, we won't forget you.