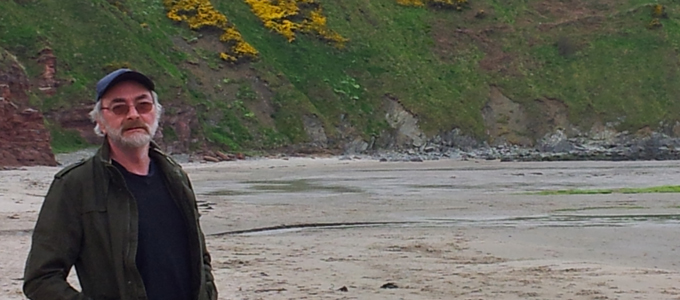 The ink is still wet – so to speak – so fresh is the signature on the contracts with Gavin Sutherland. As there might be one or another who could use a brush-up for the name "Sutherland", here comes a little bit of rock-historical tutoring.
Gavin is the younger brother of the Scottish folk duo Iain and Gavin Sutherland, known under the name Sutherland Brothers (sometimes also written Sutherland Bros.), later called Sutherland Brothers & Quiver.
From the year 1972 to 1979, the band released eight much-noticed albums with Island Records and Columbia which all make their way into the either UK or the US charts. In addition came several real single hits two of which, the tune "(I Don't Want to Love You But) You Got Me Anyway" and "Arms Of Mary" (was no. 1  in nearly every country in Europe in the summer of 1976) were their most famous. The latter has been covered over the years by Everly Brothers, Keith Urban, Chilliwak, Leo Kottke, Boyzone and Smokie among others.
Their biggest success, however, was celebrated in 1975 with "Sailing" sung by Rod Stewart being the most successful record for Stewart in the UK to this day. While the Sutherland Brothers could only sell nearly 40,000 units of their version, Roddy's version sold more than 1.2 million in the UK alone. Afterwards, "Sailing" has been covered by Joan Baez, Lyle Lovett, Robin Trower, Nolan Sisters and Smokie.
The German version of Frank Zander ("Nur nach Hause geh'n wir nicht"/ But we won't go home) still is the official hymn of Berlin soccer club Hertha BSC.
Gavin – as well as his older brother Iain – is still recording albums and going on smaller tours. Both are also writing songs for colleagues.
The new album "Wireless Connection" is scheduled for release in September. The twelve new songs take us back to the days of the good old radio cabinet, to the time before there was any internet and the world was less fast.