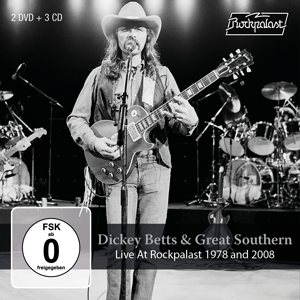 Dickey Betts & Great Southern – "Live At Rockpalast 1978 and 2008"
When Dickey Betts entered the stage at the second Rockpalast rocknight in 1978 another magic moment in the long history of Rockpalast for decades was born.
Dickey Betts, founding member of the Allman Brothers Band, was sparkling with his delight in playing and fired his songs and guitar solos into the audience – millions of people on their screens all over Europe (many countries were connected with the ARD-Live-Show via Eurovision). Epic "Jessica" for example, a Dickey Betts written title, already successful with the Allman Brothers, or the southern rock classic "Ramblin' Man".
As bonus track we added a 17 minutes jam session with Dickey Betts and Spirit, recorded later the same evening.
30 years later, in 2008, we can salute Dickey convincing the audience at Museumsplatz in Bonn on DVD 2.
Our Rockpalast Re-Launch comes in an abundant boxset containing 2 DVDs and for the first time both concerts complete on 3 CDs plus a booklet with original liner notes by "Mr. Rockpalast" Peter Rüchel.
---
CD1  - Grugahalle Essen, Germany - March 4th 1978
Run Gypsy Run 05:21
You Can Have Her 05:46
Leavin' Me Again 06:02
Back On The Road Again 05:28
In Memory Of Elizabeth Reed 11:32
Good Time Feelin' 07:05
Dealin' With The Devil 03:50
Jessica 12:59
CD 1 total: 58:06
CD2 - Museumsplatz Bonn, Germany - July 19th 2008
High Falls (incl. Drum Solo) 29:17
Ramblin' Man 05:58
Bonus:
If I Miss This Train/Rockpalast Jam (Spirit feat. Dickey Betts) 17:15
Museumsplatz Bonn, Germany - July 19th 2008
Statesboro Blues 06:09
Nothing You Can Do 05:22
Blue Sky 09:30
Get Away 06:38
CD 2 total: 80:11
CD3 - Museumsplatz Bonn, Germany - July 19th 2008
One Way Out 09:22
Jessica 12:50
Having A Good Time 05:54
In Memory Of Elisabeth Reed 19:29
No One To Run With 06:27
Ramblin' Man 05:42
CD 3 total: 59:46
DVD1 - Grugahalle Essen, Germany - March 4th 1978
Run Gypsy Run 05:21
You Can Have Her 05:46
Leavin' Me Again 06:02
Back On The Road Again 05:28
In Memory Of Elizabeth Reed 11:32
Good Time Feelin' 07:05
Dealin' With The Devil 03:50
Jessica 12:59
High Falls (incl. Drum Solo) 29:17
Ramblin' Man 05:58
Bonus:
If I Miss This Train/Rockpalast Jam (Spirit feat. Dickey Betts) 17:15
DVD 1 total: ca. 115 minutes
DVD2 - Museumsplatz Bonn, Germany - July 19th 2008
Statesboro Blues 06:09
Nothing You Can Do 05:22
Blue Sky 09:30
Get Away 06:38
One Way Out 09:22
Jessica 12:50
Having A Good Time 05:54
In Memory Of Elisabeth Reed 19:29
No One To Run With 06:27
Ramblin' Man 05:42
DVD 2 total: ca. 100 minutes
---
Photos: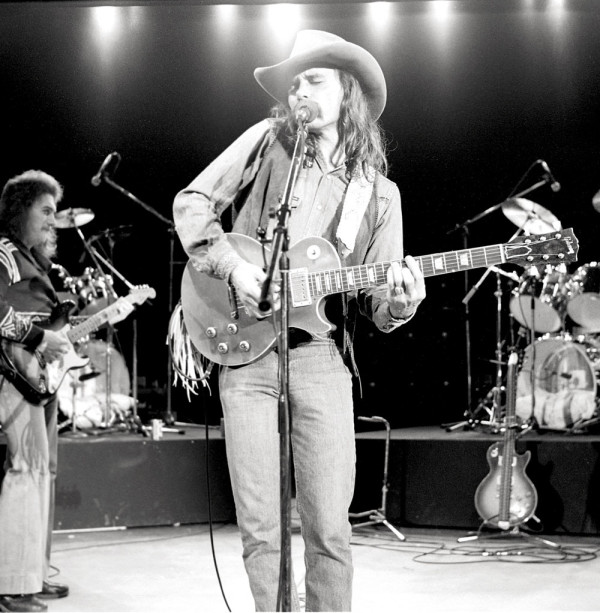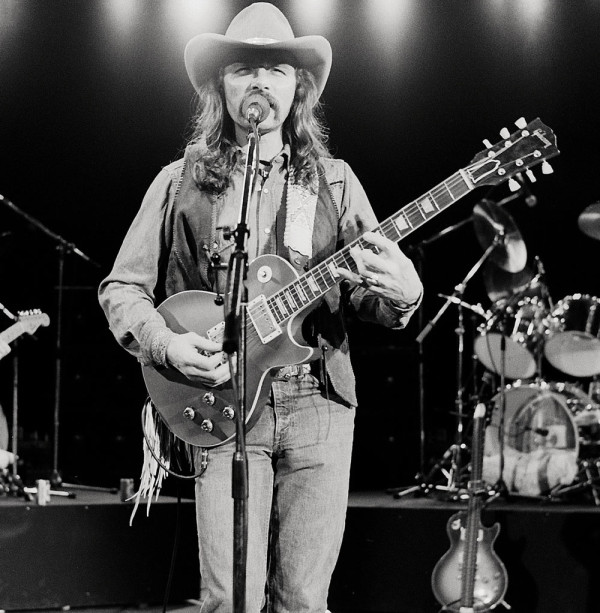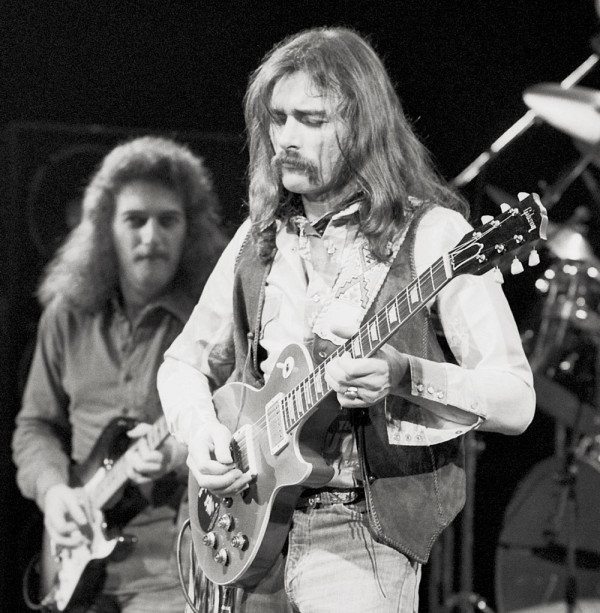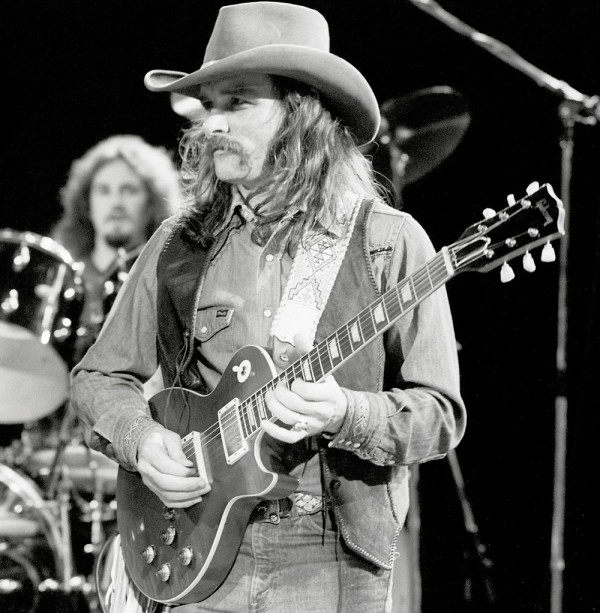 photos by Manfred Becker