Chris Farlowe – COLLECTORS PREMIUM "The Voice/Hotel Eingang"
It has been a long way from the Johnny Burns Rhythm & Blues Quartet to this new re-release. John Deighton, more commonly known as "Chris Farlowe", was the singer of the "John Henry Skiffle Group", "Atomic Rooster", "Colosseum" and of course the "Thunderbirds".
In 2001 together with the Norman Beaker Band (who has worked on stage and in the studio with Van Morrison, Alexis Corner, Chuck Berry, B.B.King, Buddy Guy and of course Chris Farlowe to name a few) Chris Farlowe recorded the album "The Voice." The formation was strengthened through the exceptional Clem Clempson ("Colosseum", "Humble Pie) on guitar.
"Hotel Eingang", another great album, was released in 2008 but this time with "Miller Anderson" ("Keef Hartley Band", "T.Rex", "Savoy Brown", "Chicken Shack", "Mountain" und "Spencer Davis Group") on the guitar.
These carefully remastered albums witness that Chris Farlowe is without a doubt one of the best singers Great Britain has ever had.
We have added a few live tracks from the 2006 Chris Farlowe tour with the Norman Beaker Band.
---
Tracklisting: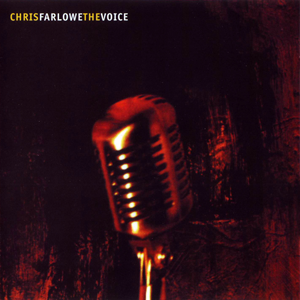 CD 1 "The Voice"
01.    I Want To Do Everything For You 04:31
02.    Easy As That 04:32
03.    Language Of The Heart 04:21
04.    Private Number 03:32
05.    Feel So Good 03:14
06.    Loving Arms 04:03
07.    Handbags & Gladrags 04:49
08.    All Or Nothing 03:50
09.    She Knows 03:59
10.    Borderline Blues 07:56
Bonustracks:
11.    Loving Arms (Live) 04:25
12.    Lonesome Road (Live) 07:14
Total CD 1: 56:26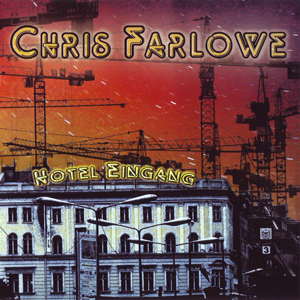 CD 2 "Hotel Eingang"
01.    Jealous Man 03:01
02.    Don't Wanna Love You Anymore 03.36
03.    It Should've Been Me 03:45
04.    So Hard To Get Along With 04:11
05.    I've Got Your Love 04:14
06.    The Woman? Or The Blues 03:40
07.    9lbs Orf Steel 04:07
08.    Baby's Arms 02:32
09.    I Only Have Love For You 04:24
10.    Fog On The Highway 04:45
11.    I'd Rather Be Lying With You 05:28
12.    That's Why Lovers Have The Blues 03:39
13.    Hotel Eingang 04:16
Bonustracks:
14.    Tough On Me 08:10
15.    Guitar Son't Lie 07:32
Total CD 2: 67:20
Videos