Counter-World Experience – Pulsar
After the success of their last release, ´Music for Kings´, which more than ever presented Counter-World Experience as one of the most technically accomplished bands dedicated to Progressive Metal, comes what may be termed the logical next step. On their fifth studio album ´Pulsar´, the band demonstrates better than ever their talent at combining powerful Staccato-Riffs and extravagant solo musings with electronic sound textures and listener-friendly melodies.
2016 sees Counter-World Experience creating more material utilizing the band members´ shared interest in science fiction. Pulsar consists of 11 futuristic sounding compositions, which were named after stars. The modern metal sound of the band was mixed with electronic elements such as sequencers.
The guarantor for the band won´t lose its ties to the jazz world is bassist Sebastian Hoffmann, who surely has a playing rank as one of the finest musicians in the German Jazz scene.  His improvisatory solos, combined with his fluid bass lines, act much as a counterweight to the bands harder metal parts.
Counter-World Experience is proud of featuring some highly acclaimed guest musicians on ´Pulsar´. Beside fretless bass legend Steve Di Giorgio (Testament, Sadus, Ex-Death) on the song "Alpha Serpentis" there is an appearance of drum magician Hannes Grossmann (Blotted Science, Ex-Obscura, Ex-Necrophagist) on "Cygnus". Trumpet player Chrisitian Meyers and fretless guitar virtuoso Fountainhead (Ex-Obscura) add even more colors to the record.
As per the band´s previous studio album, ´Music for Kings´, the production values on the new CD cannot be underestimated or underappreciated: recorded at Light Mountain Berlin and mastered at the renowned Studio Pauler Acoustics, the production gives the songs the necessary balance between power, transparency and depth.  In addition, ´Pulsar´ benefits from clever graphic design and thorough booklet notes.
---
Player
Tracklist:
Pulsar 03:50
Bellatrix - feat. Christian Meyers 04:17
Helios - feat. Fountainhead 05:59
Merak 04:14
Elektra 03:42
Nebula 06:01
Alpha Serpentis - feat. Steve Di Giorgio 04:49
Zaurak 04:01
Europa 02:01
Cygnus - feat. Hannes Grossmann 04:09
Sirius 04:23
total: 47:26
Fotos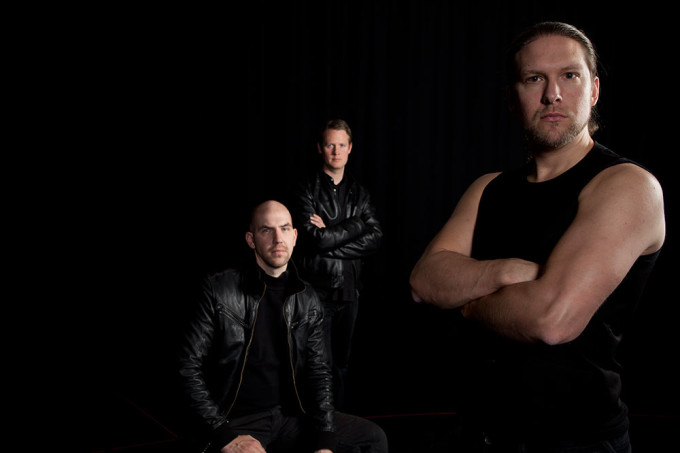 Video