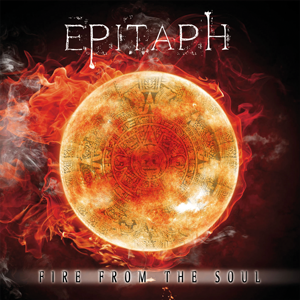 EPITAPH – Fire From The Soul
A fantastic new Album from one of the best German Bands. "
"Fire From The Soul" combines all elements you can expect from a new Epitaph-album 2016: singing twin-guitars and sparkling rocksongs with choral singing for several voices.This album is surprising all along the line through the steady quality from first to last song. A lucky bag,"retro" and "modern" at the same time, from the opener "Nightmare" (first single) over the symphonic, almost 9 minutes titletrack to the soulful "Love Child".
As guest musicians on this album you can hear Tim Reese (Truckstop) and Pete Sage (Santiano) on violin as well as Klaus Henatsch (Nektar) on piano and keyboards.
At least "Epitaph" is back in the front row of German bands!
Limited Edition EPITAPH "Fire From The Soul" in flame red vinyl
With this convincing album EPITAPH is back in the very first row of German rock bands. Superb live shows with prominent guests, singing guitars, extremely pleased fans – it is just like back then in the 70's ;-)).
Then, EPITAPH was released solely on vinyl which we want to pay tribute to: On August 26, 2016 "Fire From The Soul" is being released in red vinyl in a strictly limited edition of 500.  In addition to the vinyl enclosed is a CD containing the complete album plus two bonus tracks (,Nightmare', a radio edit, und 'Villanova Junction' – a Hendrix cover (remember Woodstock) recorded live at the concert in Hannover @ Anderter Bahnhof. Goose bumps guaranteed!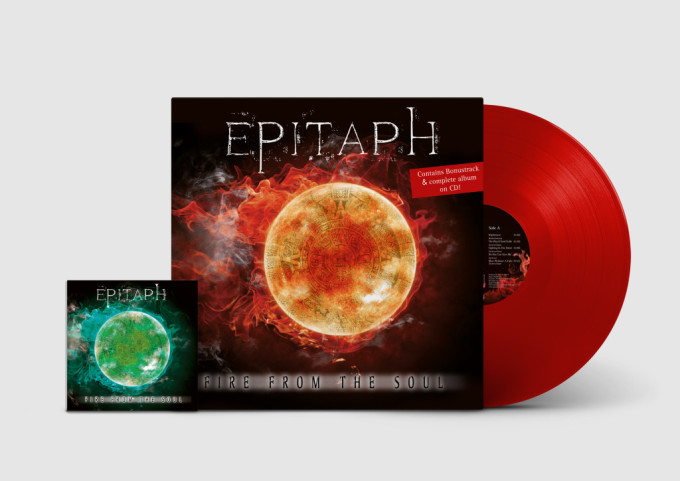 ---
Player
Tracklisting:
CD
1.    Nightmare 05:36
2.    The Way It Used To Be 05:20
3.    Fighting In The Street 05:00
4.    No One Can Save Me 04:57
5.    Any Day 04:24
6.    Man Without A Face 04:52
7.    Fire From The Soul 08:52
8.    Spark To Start A Fire 03:55
9.    Love Child (Bonustrack) 04:43
10.    Sooner Or Later 04:25
11.    Rondo Alla Turca 00:36
12.    One Of These Days 04:55
Total: 57:16
VINYL
Side A
1.    Nightmare 05:36
2.    The Way It Used To Be 05:20
3.    Fighting In The Street 05:00
4.    No One Can Save Me 04:57
5.    Man Without A Face 04:52
Side B
6.    Fire From The Soul 08:52
7.    Spark To Start A Fire 03:55
8.    Sooner Or Later 04:25
9.    Rondo Alla Turca 00:36
10.    One Of These Days 04:55
Total: 48:28
Bonus CD (Vinyl)
Nightmare 05:36
The Way It Used To Be 05:20
Fighting In The Street 05:00
No One Can Save Me 04:57
Any Day 04:24
Man Without A Face 04:52
Fire From The Soul 08:52
Spark To Start A Fire 03:55
Love Child (Bonustrack) 04:43
Sooner Or Later 04:25
Rondo Alla Turca 00:36
One Of These Days 04:55
Bonus
Villanova Junction 06:18
Nightmare (radio edit) 03:45
Total: 67:19
---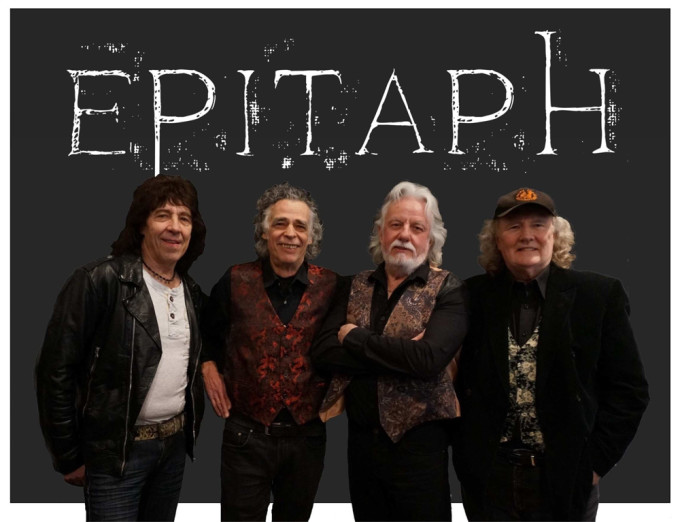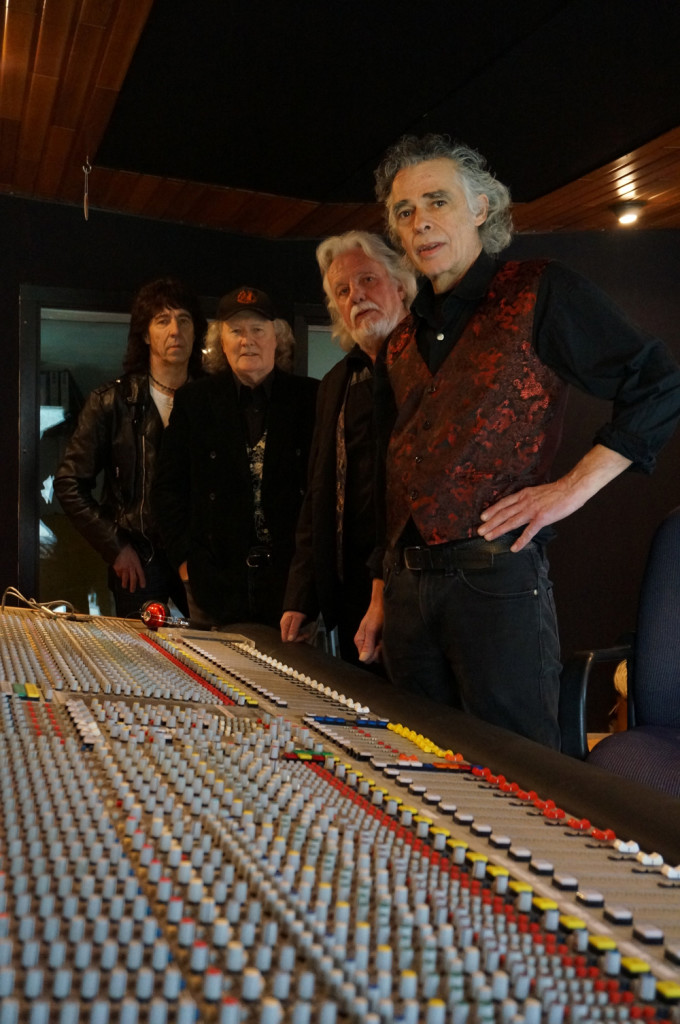 Video