Chris Farlowe & The Thunderbirds – COLLECTORS PREMIUM "Out Of The Blue/Born Again"
It has indeed been a very long way since the "Johnny Burns Rhythm & Blues Quartet" to these albums. Better known as "Chris Farlowe" to you and me, John Deighton is the common factor here. The "John Henry Skiffle Group", "Atomic Rooster", "Colosseum" all now long behind him.
In 1985 Chris Farlowe formed a new Thunderbirds outfit to rival the original. The album "Out Of The Blue" heralded by many as one of his best.
When "Out Of The Blue" was released on Mike Vernon's Thunderbolt Records it was critically well received. Mike was keen to produce a follow up, so with some of the musicians from the previous sessions they once again moved into Chipping Norton Studios. This time the line up would include Kinks keyboard man Ian Gibbons, Eric Clapton bass player Dave Bronze, Phil Palmer on guitar, Martin Winning on saxophone, Charlie Morgan on drums and Pete Wingfield on keyboards.
"Born Again" shows the true talents of this great singer. Without any doubt one of the finest, if not the finest Soul/Blues singer Britain has ever produced.
---
Tracklisting:
CD 1 "Out Of The Blue"
01.    I Ain't Supersticious 04:26
02.    Gambler's Blues 06:12
03.    Them That's Got It 02:52
04.    Ain't No Love In The Heart Of The City 03:59
05.    It's All Wrong 02:15
06.    Key To My Kingdom 03:19
07.    The Thrill Has Gone 04:24
08.    Watch Your Step 03:12
09.    All The Way Lover 04:17
10.    Shakey Ground 04:30
Bonustracks:
11.    Circles Round The Sun 03:06
12.    Medicated Goo 02:37
13.    Out Of Time (1991 re-recorded) 03:46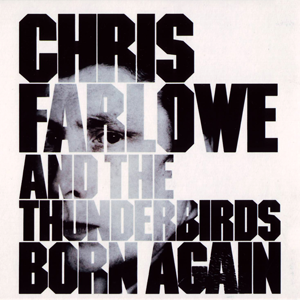 CD 2 "Born Again"
01.    Into The Night 03:09
02.    Starting All Over Again 04.23
03.    Lonely Eyes 04:15
04.    One Night Stand 04:28
05.    Ain't Got No Money 02:58
06.    I'm Yours 04:06
07.    I've Been Born Again 04:43
08.    Living Ain't Easy Without You 04:44
09.    Never Too Old 04:06
10.    End Of The Line 04:02
11.    I Stayed Away Too Long 03:45
Bonustracks:
12.    Man Of The World 02:58
13.    We Can Work It Out 03:41
14.    Jealous Kind (Live) 06:48
Total: 107:15
Videos