Überschrift
Frankie Miller: The tragic troubadour
If you had asked a critic in the 70's who the best white artists of soul and blues saturated rock were, besides Eric Burdon, Rod Stewart and Joe Cocker he would always have named Frankie Miller. But unlike them the likable pub rocker from Glasgow never made it into the big arenas – apart from his appearances at the Loreley and as a guest musician of Rory Gallagher. His only great hit "Darling" always stayed a stepchild to him: he played this track only very scarcely live. He was worried that the easy going country pop tune would harm his reputation as a blues and soul shouter. Furthermore, Frankie Miller suffered an unexpected stroke August 25 in 1994 in New York and spent the following 15 months in the hospital.
The more valuable are the technically elaborate restored TV appearances at the WDR Rockpalast. Frankie Miller's first one was in June 1976 at the studio "L" in Cologne, then 1979, within the Maifestspiele in Wiesbaden and the final one at the legendary Loreley festival in August 1982. Even though the line-up of his band often changed – the frontman Miller showed a constantly captivating form as these recordings demonstrate impressively.
Born November 2 in 1949, Frankie Miller grew up with his older brothers in Scotland. He discovered his musical talent early, still being at school he joined bands like The Deljacks and West Farm Cottage. His first professional band was called The Stoics, supporting Ten Years After in 1970 on their tour in Germany. Despite a record contract in the pocket nothing took place. Also the short-lived formation Jude – together with Robin Trower (Procol Harum) und Clive Bunker (Jethro Tull) – did not result in a record.
Finally Frankie Miller made his breakthrough as a solo artist and with his band Full House, releasing such great albums as "The Rock" and "Standing On The Edge" both of which clearly show the influence of his musical role models.
Frankie Miller may come from Scotland but his heroes originate in the American rock and soul scene: Ray Charles, Sam Cooke und Otis Redding. The reason that he was often compared to singers like Paul Rodgers was certainly not only due to his rough voice. In an interview with the author in 1986 Frankie Miller explained: "Our influences and idols were practically the same! I was only five when I heard Little Richard for the first time. That was the real deal, since then there was nothing more fulfilling to me."
Unfortunately, Frankie Miller belongs to the circle of artists who are greatly neglected but at least he enjoys an exceptional reputation as a writer of great songs which have been recorded by other artists over and over again. The Bellamy Brothers owe him a lot for two number one hits! Amongst others who recorded Frankie's songs are Rod Stewart ("You're The Star"), Joe Cocker ("Soul Time"), Bob Seger ("Ain't Got No Money"), Chris Farlowe ("Sending Me Angels"), The Eagles ("Guilty Of The Crime"), Miller Anderson ("In My Own Crazy Way"), The Everly Brothers ("Danger Danger") und Ray Charles ("I Can't Change It").
Some of these tunes are being played by Frankie Miller during the Rockpalast concerts but he is also presenting songs by Bob Dylan, John Lennon and The Rolling Stones, all of whom he much admired. His success "Darling" from 1979 once again is not to be found. As Miller explained, "Up to then we were a respectable rock band. Suddenly grandmothers appeared at our shows with their grandchildren, so it was not a good decision to release the track as a single." Thus, Frankie Miller is remembered by a lot of people with this untypical track.
This DVD is going to change that. Impressively Frankie Miller is presenting his qualities as an entertainer in front of a huge audience at the open air concert as well as in the intimate atmosphere of the WDR studio. How much Frankie Miller lived his music may be demonstrated by a quote of his companion Paul Carrack from 2013: He had been seeing Miller more than once after his stroke and noticed: "He still has this sparkle in the eyes when we see each other and talk about the great time on stage!"
Unfortunately, Frankie Miller may never set a foot on a stage again but thanks to this Rockpalast DVD and songs like "To Dream the Dream" his fans can re-live the glorious times again. Being asked years ago if he could imagine another profession than music Frankie Miller had answered "I can only write songs and make money from that!" Get well soon, Frankie Miller!
—————————————————————————————————————————————————————————-
Dear friends of Rockpalast!
We always try to achieve the best possible result from the source material provided by the WDR. We spare neither great care nor cost to thoroughly process the original sounds and visuals. Each time, it is a great pleasure when new 24-track material is made available to us like in the case of the Frankie Miller concert at the 1982 Loreley festival (at this point our very special thanks go out to the WDR honouring their foresight to arrange such multiple track recordings and carefully store them in their archive for more than 30 years!)
Unfortunately the tape machine was stopped after the official end of the show and not restarted for the encore ("Let's Spend the Night Together"). Thus, a slight change in tone between concert and encore was inevitable. We apologize for this circumstance.
---
Player
Tracklisting:
CD1/DVD1: Loreley 1982    
1. Aint't Got No Money
2. Zap Zap
3. Be Good To Yourself
4. A Fool In Love
5. It's All Coming Down Tonight
6. Angels With Dirty Faces
7. To Dream The Dream
8. Danger Danger
9. Standing On The Edge
10. The Jealous Kind
11. A Woman To Love
12. Down The Honky Tonk
13. Bad Case Of Loving You
14. Don't Stop
15. Let's Spend The Night Together
CD2/DVD2: WDR-Studio Köln 1976  
1. Drunken Nights In The City
2. Brickyard Blues
3. The Devil's Gun
4. It Takes A Lot To Laugh, It Takes A Train To Cry
5. Sail Away
6. The Rock
7. Down The Honky Tonk
8. A Fool In Love
9. If You Need Me
10. Hand On The Lever
11. Ain't Got No Money
12. I'm Old Enough
CD3/DVD2: Maifestspiele Wiesbaden 1979
1. Rockpalast Capture (Peter Rüchel)
2. A Fool In Love
3. Brickyard Blues
4. Papa Don't Know
5. When I'm Away From You
6. A Woman To Love
7. Cold Turkey
8. Ann Elisabeth Jane
9. Fallin' In Love
10. When Something Is Wrong With My Baby
11. Be Good To Yourself
12. Ain't Got No Money
13. The Fire Down Below
14. Down The Honky Tonk
15. Little Queenie
16. Let's Spend The Night Together
TRACKLISTING 2LP:
Seite 1  
1. Ain't Got No Money
2. Zap Zap
3. Be Good To Yourself
4. A Fool In Love
5. It's All Coming Down Tonight
6. Angels With Dirty Faces
Seite 2
1. To Dream The Dream
2. Danger Danger
3. Standing On The Edge
4. The Jealous Kind
5. A Woman To Love
6. Down The Honky Tonk
Seite 3
1. Bad Case Of Loving You
2. Don't Stop
3. Let's Spend The Night Together
Bonustracks (Wiesbaden, Germany, 1979) 
4. Brickyard Blues
5. When I'm Away From You
Seite 4
1. Cold Turkey
2. When Something Is Wrong With My Baby
3. Is This Love
Bonustracks (WDR-Studio, Köln, 1976)
4. The Devil's Gun
5. I'm Old Enough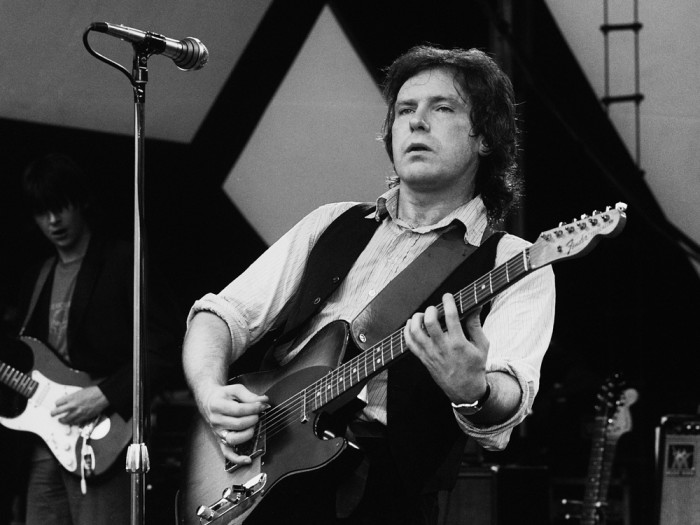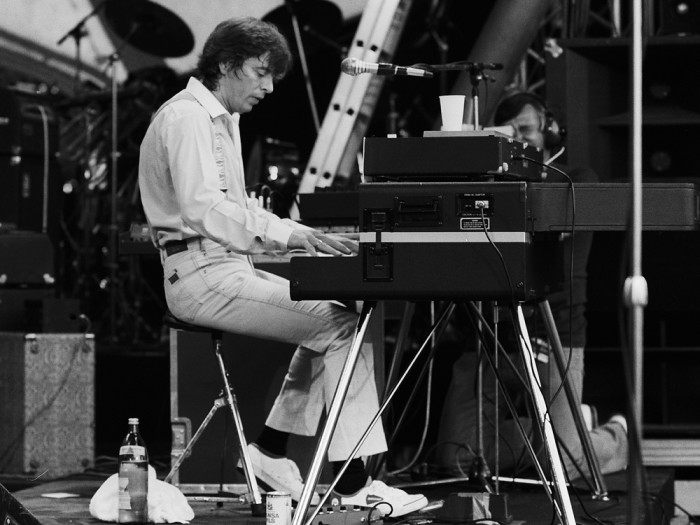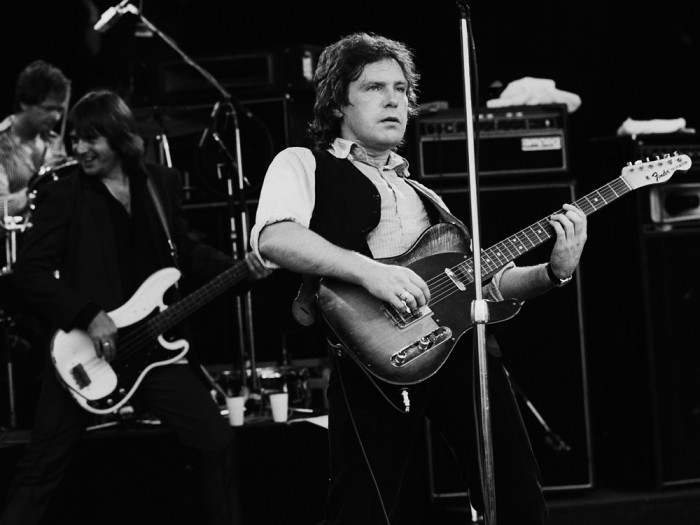 Video