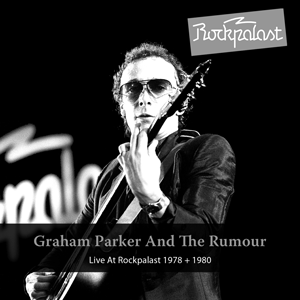 Graham Parker & The Rumour – Live At Rockpalast 1978 1980
Graham Parker (born November 15th 1950 in London) has held onto his reputation as one of the most important singer-songwriters for more than 25 years. Two of his albums are listed in the "Rolling Stone"-magazine's "500 Greatest Albums Of All Time" ("Squeezing Out Sparks" and Howlin' Wind").
With his raspy "soulful-punk" voice Parker added his own touch to the optimistic spirit in the U.K. of the early 1970s and brought to bear his musical influences: Rock, R&B, Soul – and Country (after he had heard Neil Young's "Harvest" and songs like "Sweet Virginia" and "Dead Flowers" by The Rolling Stones)
Together with the Rumour – a fusion of young musicians from the English "roots-bands" of the time like Brinsley Schwartz – Graham Parker gave two shows at the Rockpalast. This DVD presents both concerts: The first from 1978 at the WDR-Studi0, where The Rumour was backed up by a horn section, using the same type of band as on "Heat Treatment" (released in 1976, following on the heels of their debut album "Howlin' Wind", produced by Nick Lowe).
Graham Parker's second appearance was at the Grugahalle Essen in 1980, where he opened the 7th Rockpalast Night.
The compete concert (broadcast on ARD-TV in Germany and over the Eurovision Network throughout Europe), not only presented th talents of Graham Parker And The Rumour, but also included The Police and Jack Bruce & Friends.
For the first time the BBC was there to record the concert. A sensation for the Rockpalast, but frustration for Graham Parker: The "Beeb" aired only part of the concert, but they were only interested in the superstars like The Police.
Graham Parker's commnts about this can be found in his interview included on this DVD.
The Grugahalle concert also had a celebrity: Instead of keyboardist Bob Andrews, who played in the WDR-Studio concert, Nicky Hopkins sat at the Piano (formerly a member of The Jeff Beck Group, Quicksilver Messenger and The Steve Miller Band, as well as a sideman in numerous recordings for other famous groups such as The Beatles or The Rolling Stones).
The concert revolved around the songs on the just-released album "The Up Escalator" (1980), which was to be the final album that Graham Parker and The Rumour would release together.
Peter Rüchel, Rockpalast
Also available on CD!
---
Player
TRACKLISTING:
Grugahalle, Essen, Germany, October, 16th 1980
1. Stupefaction
2. No Holding Back
3. Julie, Julie
4. Love Without Greed
5. Discovering Japan
6. Passion Is No Ordinary Word
7. Howlin' Wind
8. Thunder And Rain
9. Maneuvers
10. Don't Get Exited
11. The Beating Of Another Heart
12. Empty Lives
13. Devil's Sidewalk
14. Endless Night
15. (Can't Get No) Protection
16. Nobody Hurts You
17. Hey Lord, Don't Ask Me Questions
18. Tripe Face Boogie
19. Soul Shoes
WDR Studio, Cologne, Germany, January, 23rd 1978
1. Heat Treatment
2. White Honey
3. Soul On Ice
4. Back To Schooldays
5. Fool's Gold
6. Heat In Harlem
7. Watch The Moon Come Down
8. Thunder And Rain
9. Stick To Me
10. I'm Gonna Tear Your Playhouse Down
11. Don't Ask Me Questions
12. Not If It Pleases Me
13. The New York Shuffle
14. Soul Shoes
15. Hold Back The Night
Video
Photos: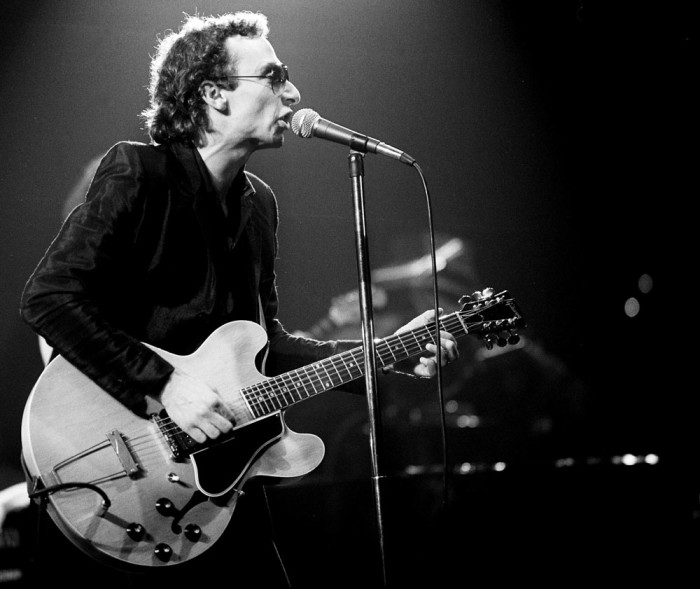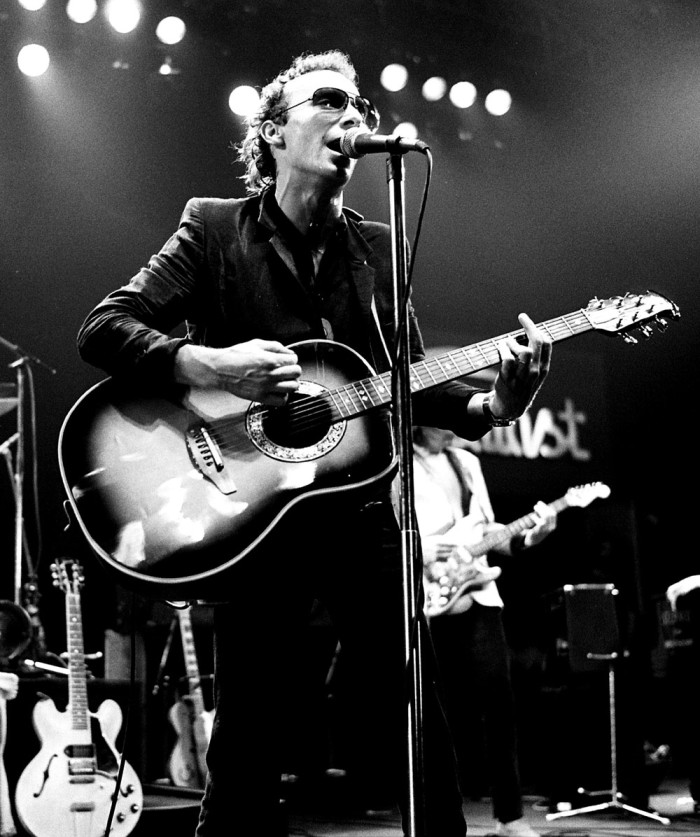 Photos by Manfred Becker