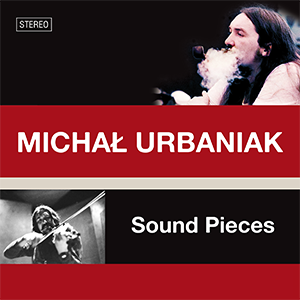 3CD

Date : 27.10.2023
Package : CD Digisleeve
Running Time CD 1 : 79:50
Running Time CD 2 : 50:31
Running Time CD 3 : 48:25
Michal Urbaniak Group – Sound Pieces
Multi-instrumentalist Michal Urbaniak (violin, saxophone, lyricon). was born in Warsaw in1943 but grew up in Lodz, of which he is an ambassador and honorary citizen. In 1962 he traveled to the United States for the first time, performing at various jazz festivals with Andrzej Trzaskowski's quintet The Wreckers in Washington DC, Newport, New Orleans and New York. He received rave reviews, including in the New York Times. From 1969, he led the Michal Urbaniak Group, which consisted primarily of Polish jazz artists, namely Adam Makovicz (electric piano), Paweł Jarcębski (bass), Czesław Bartkowski (drums) and his wife Urszula Dudziak (vocals). The present Radio Bremen concert was recorded with this line-up as well.
After that, he and his wife moved back to the United States, where he performed in numerous clubs and concert halls (f.e. Carnegie Hall, Beacon Theatre) with jazz stars such as Herbie Hancock, Chick Corea and Billy Cobham. In 1985, he participated in a recording session with Miles Davis for the album "Tutu!". He was a co-founder of the so-called UrbJazz fusion jazz in New York. As the first creator of fusion music, he introduced rock, rap and hip-hop into jazz by forming the band Urbanator in 1989 and the UrbSymphony Project in 1995. In the 2000s, he wrote music for 25 American movies, among others, and also appeared as an actor.
To date, the exceptional Polish artist has released over 60 albums.
---
Tracklist:
CD 1:
"Paratyphus B"
Paratyhus B 03:46
Valium 12:51
Irena 03:27
Winter Piece 03:45
Sound Pieces 15:07
"Inactin"
Inactin 06:57
Alu 03:59
Ekim 05:48
Silence 03:32
Fall 07:40
Groovy Desert 04:56
Lato 08:02
Total CD1: 79:50 min.
CD 2 "Live in Bremen 1972"
Winter Piece 04:34
Introduction And Valium 28:13
Irena 17:44
Total CD2: 50:31 min.
CD 3 "Live in Bremen 1972"
Paratyphus B 03:10
Sound Pieces 11:07
Groovy Desert/Silence/Lato 34:08
Total CD3: 48:25 min.
Total CD1+CD2+CD3: 178:46 min.