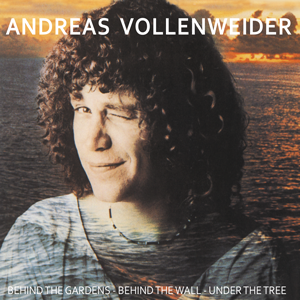 Andreas Vollenweider – Behind The Gardens
"Behind The Gardens – Behind The Wall – Under The Tree" is the first album by Andreas Vollenweider, which after its release in 1981, provided the worldwide breakthrough of the exceptional artist and brought millions of sales. At the request of the artist, M. i. G. – music will re-release the album in the original sound dress of the early 80s without bonus tracks and without artificially high BIT rates.
---
Tracklist:
Behind the Gardens, Behind the Wall, Under the Tree... 07:20
Pyramid - In the Wood - In the bright Light 07:52
Micro-Macro 02:49
Skin & Skin 03:22
Moonlight wrapped around us 00:59
Lion & Sheep 02:54
Sunday 02:04
Afternoon 00:44
Hands & Clouds 02:30
Total: 30:38 Min.