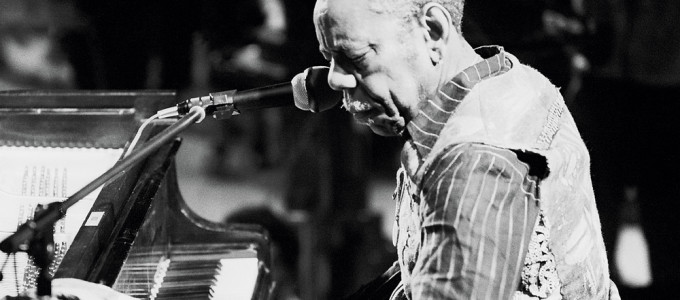 In early May, the American web magazine "Blues Blast" nominated our release of the Champion Jack Dupree Rockpalast as one of the best "Historical Or Vintage Recording" of the year. To belong to the circle of nominees is already an honor because, because with its 36.000 subscribers in all 50 states and in more than 90 countrys "Blues Blast" is the world's biggest blues community.
The album and artists selections for the 12 award categories were made by blues music industry professionals including music critics, journalists, festival and club promoters, music venue managers, producers and musicians. But at the end it is all up to the fans to help determine the winners.
You can vote over at "BluesBlastMagazine.com" starting Saturday July 1, 2017 until August 15, 2017. Everyone can do it, it's free and you will start getting the Blues Blast Magazine weekly directly in your e-mail box.
So what are you waiting for? Fans of MIG and Blues cast your vote for the Champ and help us get this award! We count on you!
Further categories are Contemporary Blues Album, Traditional Blues Album and more… You can find the complete list with all categories and nominees here.
The Champ's direct competitors are the "45th Anniversary Collection" by Alligator Records, Erwin Helfer "Last Call", Ruth Brown "Say It Again – Ruth Brown In The 60s", Lightnin Hopkins "Thinkin' And Worryin' – The Aladdin Singles 1947 – 1952″  and Roy Buchanan "The Genius Of The Guitar – His Early Recordings".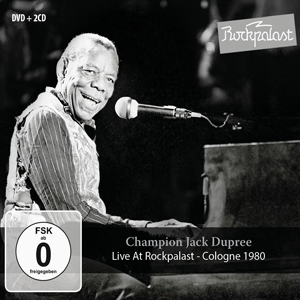 Champion Jack Dupree – Live At Rockpalast: Cologne 1980
The Tracks:
"Salt Pork, West Virginia" (Live At Rockpalast, CD 2, Track 6)
"Mean Old Frisco" (Live At Rockpalast, CD 2, Track 9).