Albert Hammond – Legend II
Albert Hammond schreibt seit über 40 Jahren Hits. Aus seiner Feder stammem Welthits wie The Air that I breathe (Hollies), 99 Miles from LA (Art Garfunkel), One Moment in Time (Whitney Houston), When I need you (Leo Sayer), Nothing's Gonna Stop us now (Starship), I don't wanna lose you and Way of the World (Tina Turner) und When you tell me that you love me (Diana Ross).
Er schrieb Songs für Tom Jones, Joe Cocker, Celine Dion, Chris De Burgh, die Carpenters und Ace of Base. Gemeinsam mit Duffy schrieb und produzierte er die meisten Titel auf deren zweiten, 2010 erschienenen Album "Endlessly". Auch unter seinem eigenen Namen gelangen ihm unzählige Hits: "The Free Electric Band", "Down By The River", "It Never Rains In Southern California"….
Seine Lieder sind verantwortlich für den Verkauf von über 360 Millionen Platten weltweit, darunter mehr als 30 Chart-Hits. Viele seiner beliebtesten Songs, wie "The Air That I Breathe" und "When I Need You" wurden immer wieder Hits. Durch diverse Neuinterpretationen wurden diese Songs zu Evergreens, Jahrzehnt für Jahrzehnt.
"Legend II" sein neuestes Album, ist das Folgeprodukt zu "Legend" welches 2010 veröffentlicht wurde. "Legend II" ist, wie "Legend", eine Retrospektive seiner berühmtesten Songs, selbst produziert und ohne einfach eine »Greatest Hits»-Compilation zu sein. Diese CD enthält den einen oder anderen Brillanten, den manche vielleicht bisher nicht so wahrgenommen haben, oder Songs, die Albert Hammond schrieb, aber andere Künstler zu Welthits machten. Wie Perlen an einer Schnur reihen sich hier achtzehn außergewöhnliche Songs auf dem neuen Album zu einem besonderen, strahlenden Gesamtwerk. Von "The Snows In New York", einem Track, den er zusammen mit CHRIS de BURGHS schrieb, der gleichzeitig die erste Singleauskoppelung ist, über den Welthit "One Moment In Time", Lieder aus den letzten vier Jahrzehnten, Lieder, die Dauerhits sind.
---
…mehr Albert Hammond: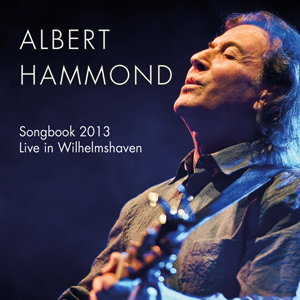 Songbook 2013 Live In Wilhelmshaven
---
Tracklist:
Don't You Love me Anymore 04:22
I Don't Wanna Live Without Your Love 03:44
I Don't Wanna Lose You 03:41
Ask me How I Feel 04:21
The Way Of the World 04:26
Be Tender With Me Baby 04:14
I Need To Be In Love 03:32
When You Tell Me That You Love Me 04:05
One Moment In Time 04:59
The Snows Of New York 03:34
Room In Your Heart 04:10
Looking Through The Eyes Of A Child 08:33
I Guess I Really Had It Coming 03:11
Careless Heart 04:51
If You Gotta Break Another Heart 02:52
Rebecca 03:13
Everything I Want To Do 02:42
Down By The River 02:56
Total: ca. 69 Minuten