Richard Thompson Band – Live At Rockpalast
Der Rolling Stone wählte Richard Thompson, den Pionier des britischen Folkrocks, auf Platz 69 der Top 100 der besten Gitarristen aller Zeiten. "His acoustic picking is just as killer" heißt es hierzu u.a. in der Begründung des US-Magazins.
1983 ging Thompson auf Tournee, um sein aktuelles Album "Hand Of Kindness" zu promoten. Zum Konzert am 12. Dezember 1983 in der Hamburger Markthalle baute auch der WDR seine Kameras auf, um diesen Event für den Rockpalast aufzuzeichnen. Die Studiocrew aus den Aufnahmesessions zu "Hand Of Kindness" war auch live mit dabei, darunter mit Simon Nicol, Dave Pegg und Dave Mattacks gleich drei Musiker, mit denen Thompson bereits bei FAIRPORT CONVENTION mehr als zehn Jahre zuvor auf der Bühne stand.
Knappe sieben Wochen später, am 26.01.1984, gab Richard Thompson & Band anlässlich der Midem im französischem Nobelbadeort Cannes ein weiteres Konzert vor den Kameras des WDR. Gerry Conway, heute Drummer bei der immer noch aktiven Folkrock-Institution FAIRPORT CONVENTION, ersetzte Dave Mattacks, Rory McFarlane (Bass) kam für Dave Pegg, der wieder ins Studio musste, um mit seiner Band JETHRO TULL ein neues Album aufzunehmen.
Beiden Konzerten merkt man an, wie gut sich die Musiker kennen und wie sie bereits über Jahre hinweg miteinander harmonieren. Sie bilden mit Richard Thompson eine Einheit, sie tragen die Musik ihres "Chefs" und geben ihm die Leichtigkeit und den Spielraum, sich voll entfalten zu können. Beide Konzerte sind ein absolutes Muss für jeden Thompson-Fan.
---
Tracklist:
CD 1
December 10, 1983 Rockpalast Hamburg/Markthalle
The Wrong Heartbeat 03:17
A Poisoned Heart And A Twisted Memory 05:50
Tear Stained Letter 06:53
Night Comes In 11:00
Amarylus 04:22
Shoot Out The Lights 05:41
Don't Renege On Our Love 05:00
Hand Of Kindness 06:54
Alberta 03:40
Wall Of Death 04:05
Pennsylvania 6-5000 05:29
How I Wanted To 05:37
Total: 69:12
CD 2
December 10, 1983 Rockpalast Hamburg/Markthalle
Man In Need 04:00
Two Left Feet 04:19
Back Street Slide 04:46
Both Ends Burning 03:46
Danny Boy 05:34
Can`t Sit Down 04:25
Great Balls Of Fire 03:36
Highschool Hop 05:08
Total: 53:35
CD 3
January 26, 1984 – Rockpalast Cannes/Midem
The Wrong Heartbeat 03:15
A Poisoned Heart And A Twisted Memory 05:54
Tear Stained Letter 06:35
Night Comes In 08:42
Amarylus 03:43
Shoot Out The Lights 05:52
Don't Renege On Our Love 04:43
Hand Of Kindness 05:15
Alberta 03:43
Wall Of Death 03:53
Pennsylvania 6-5000 05:27
How I Wanted To 05:33
Man In Need 03:47
Two Left Feet 03:48
Total: 70:20
DVD 1
December 10, 1983 Rockpalast Hamburg/Markthalle
The Wrong Heartbeat 03:17
A Poisoned Heart And A Twisted Memory 05:50
Tear Stained Letter 06:53
Night Comes In 11:00
Amarylus 04:22
Shoot Out The Lights 05:41
Don't Renege On Our Love 05:00
Hand Of Kindness 06:54
Alberta 03:40
Wall Of Death 04:05
Pennsylvania 6-5000 05:29
How I Wanted To 05:37
Man In Need 04:00
Two Left Feet 04:19
Back Street Slide 04:46
Both Ends Burning 03:46
Danny Boy 05:34
Can`t Sit Down 04:25
Graet Balls Of Fire 03:36
Highschool Hop 05:08
Total: approx. 105 min
DVD2
January 26, 1984 Rockpalast Cannes/Midem
The Wrong Heartbeat 03:15
Poisoned Heart And A Twisted Memory 05:54
Tear Stained Letter 06:35
Night Comes In 08:42
Amarylus 03:43
Shoot Out The Lights 05:52
Don't Renege On Our Love 04:43
Hand Of Kindness 05:15
Alberta 03:43
Wall Of Death 03:53
Pennsylvania 6-5000 05:27
How I Wanted To 05:33
Man In Need 03:47
Two Left Feet 03:48
Total: approx. 75 min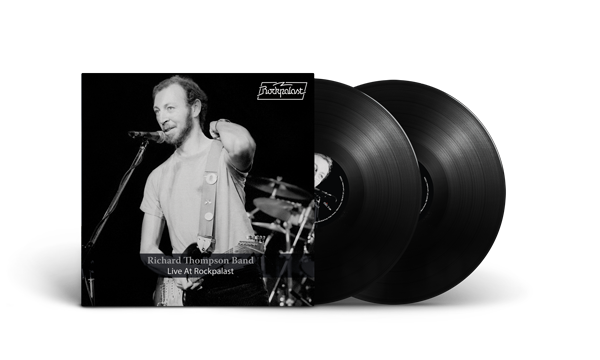 Tracklist:
LP 1/Side A
January 26, 1984 – Rockpalast Cannes/Midem
The Wrong Heartbeat 03:15
A Poisoned Heart And A Twisted Memory 05:54
Tear Stained Letter 06:35
Night Comes In 08:42
Side A total: 24:30
LP 1/ Side B
Amarylus 03:43
Shoot Out The Lights 05:52
Don't Renege On Our Love 04:43
Hand Of Kindness 05:15
Alberta 03:43
Side B total: 23:17
LP 2/Side C
Wall Of Death 03:53
Pennsylvania 6-5000 05:27
How I Wanted To 05:33
Man In Need 03:47
Two Left Feet 03:48
Side C total: 22:43
LP 2/Side D
Bonustracks
December 10, 1983 Rockpalast Hamburg/Markthalle
Back Street Slide 04:46
Danny Boy 05:43
Can't Sit Down 04:25
Great Balls Of Fire 03:36
Highschool Bop 05:08
Side D total: 23:30
---
Photos: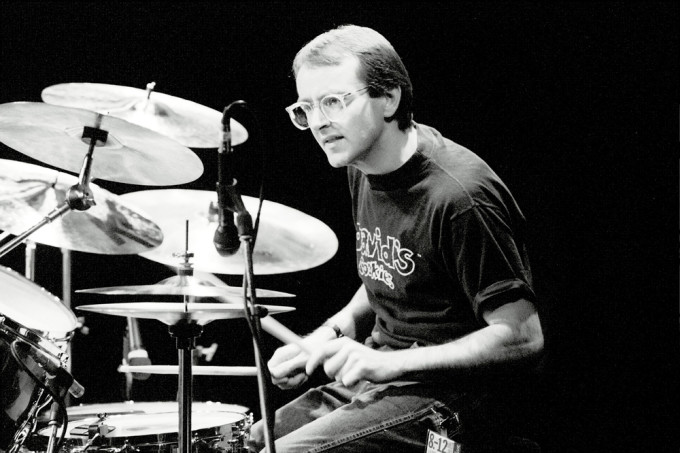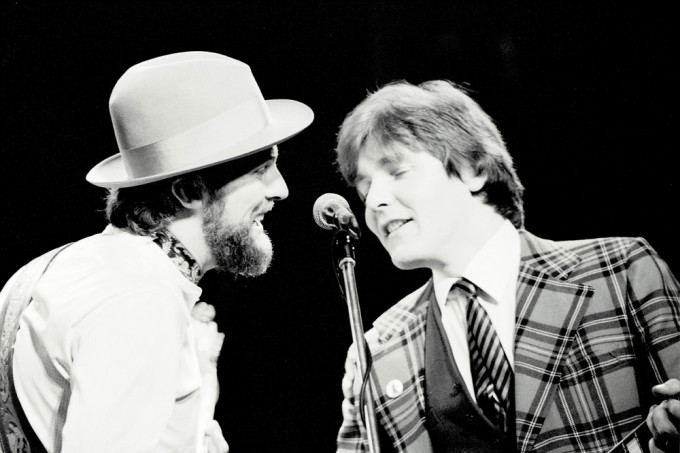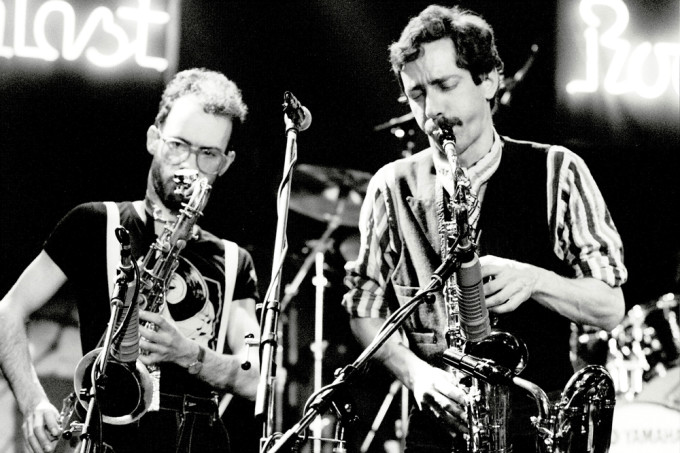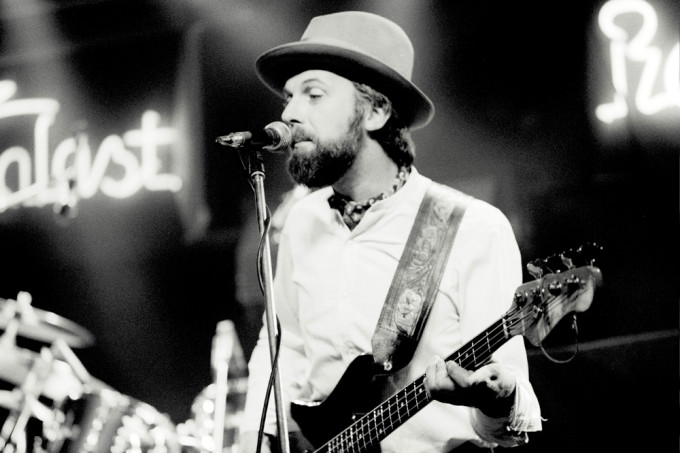 Photos by Manfred Becker
Video