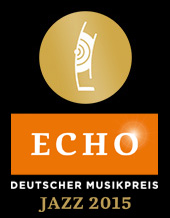 The whole MIG Music team is very proud! The special award of German Echo Jazz 2015 (comparable to the US Grammy Award) will go to Hannover for a concert, recorded in Hannover!
1972 Oscar Peterson & Ben Webster played a concert with Tony Inzalaco and Niels-Henning Orsted Pedersen in the NDR Funkhaus at the Maschsee in Hannover, which has been recorded under the name of "84th NDR Jazzworkshop". This concert has been released on the label Art of Groove on CD+DVD. The result has now been awarded with the Echo Jazz Award 2015.
We are more than happy about this – it is an incentive to continue working for timeless good music.
General Manager Manfred Schütz says: "I am really happy that the Echo board has allowed for a large part of the international Jazz scene that are made up of historical recordings. That we have been awarded with this special price for Oscar Peterson & Ben Webster "During This time", fills us with pride."