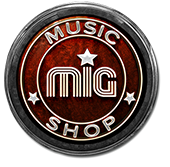 TOP News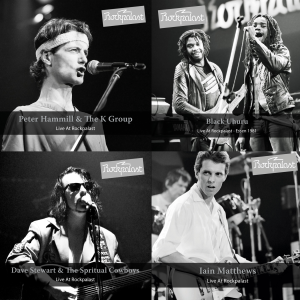 Fans of ROCKPALAST should  attune to a hot autumn. At the time, when days are getting colder and darker again, MIG will be starting a campaign with releases of their popular ROCKPALAST series.
As early as August 26, 2016 two concerts from the year 1981 will be in the shops: that  of the British cult songwriter PETER HAMMILL in Hamburg and that of Reggae legends BLACK UHURU including Sly Dunbar und Robbie Shakespeare in Essen. Following in September will then be DAVE STEWART & THE SPIRITUAL COWBOYS (Köln, 1990) as well as IAIN MATTHEWS & BAND (Hamburg, 1983).
With IAIN MATTHEWS (who was called IAN MATTHEWS earlier) MIG opens a new chapter of the ROCKPALAST edition – for the first time all songs performed in the concert will be released in the original studio version as a bonus CD.
And we are working on further ROCKPALAST releases.
WUCAN first impressions on their Rockpalast Show
WUCAN played a grandious Rockpalast concert on Thursday 10th March 2016 at the Crossroads Festival in the Harmonie in Bonn! We are very proud of the band's performance!
Here you can find a excerpt from the Rockpalast Show, a interview video with the Rockpalast crew and a Unplugged-Song by WUCAN via wdr.de. The concert will be broadcasted on the following dates:
3Sat
02.05.2016 – Fischer-Z / Wucan / Thorbjörn Risager & Black Tornado / Steve Waitt
WDR
10.04.2016 – Crossroads Highlights -> To the stream in the WDR Mediathek
26.06.2016 – Vintage Caravan / Wucan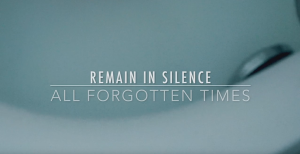 For their new album "And The Soul Goes On" the congenial frontmen A. Buchwald (guitar) and A. Gimpel (vocals) have gathered a new team. They sound fresher and more electronic than before but their style stays distinctive: majestically, darkly melodious but energetic and danceable REMAIN IN SILENCE develop their own personal cosmos of sounds. Looking ahead into the future, the band has gone back to their roots at the same time. "And The Soul Goes On" is a gripping, atmospharically dense oeuvre that develops a strong pull on the listener.
Here is the new official video of the hypnotising song  'All Forgotten Times' reflecting the evanescence of love.
Current releases