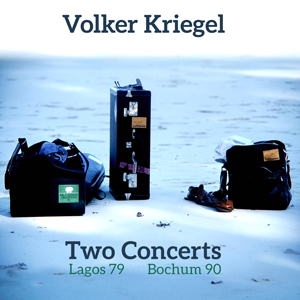 Downloads

PRINT Cover (4.1 MiB, 0 hits)
You do not have permission to download this file.

WEB Cover (1.6 MiB, 1 hits)
You do not have permission to download this file.


Presskit PRINT (3.6 MiB, 0 hits)
You do not have permission to download this file.


Presskit WEB (1.6 MiB, 0 hits)
You do not have permission to download this file.
Volker Kriegel
Two Concerts Lagos 79 Bochum 90
The digitalisation of Volker Kriegel's private audio tape archive (1943 – 2003) not only conserves the musical legacy of one of the great musicians and pioneers of jazz rock in Germany, but has also led to three releases to date: In January 2019 the albums MILD MANIAC, SCHÖNE AUSSICHTEN and BITON GROOVES were released by MIG-MUSIC.  Familiar as well as unknown facets of Volker Kriegel's music became accessible again in best possible sound, complemented by rare or previously unreleased bonus material.
With the present recordings we open another chapter and present two fascinating concert recordings from two very different creative phases in Volker Kriegel's life: one dating from 1979, with the Mild Maniac Orchestra and guests in Lagos, Nigeria, and the other from 1990, with his last band in Bochum.
In 1979 Volker Kriegel was well established in the German and European jazz rock scene. Under the aegis of the Goethe-Institute he and his Mild Maniac Orchestra and guests toured for seven weeks through eleven countries of West- and East Africa in early 1979.
Exploring Kriegel's personal tape archive unearthed the recordings from the Africa tour, with some 30 hours of concert recordings on a total of 15 tapes! Among these, this evening of two concerts in Lagos showed the most convincing playing and recording quality, both artistically and acoustically.
Time leap into 1990: Volker Kriegel plays with a new band in Bochum. Only keyboarder Thomas Bettermann remains from the old Mild Maniac Orchestra line-up. The new band members are saxophonist Christof Lauer, as well as bassist Michael Schürmann and drummer Thomas Alkier as rhythm section. Although the band played together from 1987 to 1993, this last career phase of Volker Kriegel as bandleader had so far only been documented by his one studio album, "Palazzo Blue" (1987), which was much "jazzier" and featured longer solo passages and more extensive improvisations than in the days of the Mild Maniac Orchestra. The recordings from Bochum are the perfect live counterpart. Volker Kriegel, as primus inter pares, naturally forms the center of the action, in which however the individual talents of his fellow musicians could fully unfold: saxophonist Christof Lauer with his powerful, expressive playing, keyboarder Thomas Bettermann as soloist and sensitive companion of Kriegel, and Michael Schürmann and Thomas Alkier as perfectly coordinated rhythm team.
Like "Live in Lagos", "Live in Bochum" fills a gap in Kriegel's musical oeuvre.
---
Tracklist:
CD1 "Volker Kriegel & Mild Maniac Orchestra – Lagos 1979"
Welcome by Local Host 00:45
Hot Nuts 06:36
Band Introduction 01:05
Oriente 13:58
Elastic Menu 23:47
Bahia Next Year 12:26
Mindwill & Funk You Very Much (feat. Tee Mac) 08:03
Lagos Jam 1 (feat. Tee Mac and local musicians) 07:41
Lagos Jam 2 (feat. King Sunny Adé) 03:18
CD 2 "Volker Kriegel & Band: Live in Bochum 1990"
Palazzo Blue 24:43
Octember Variation 09:02
Philipp II. 09:07
Metro Moskau 12:35
---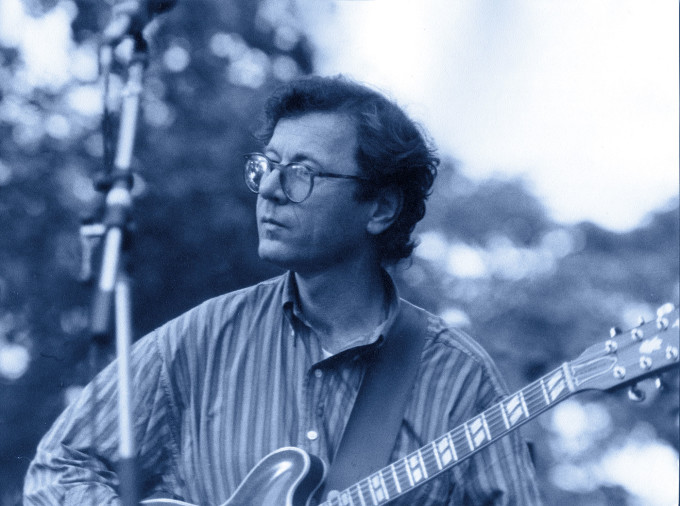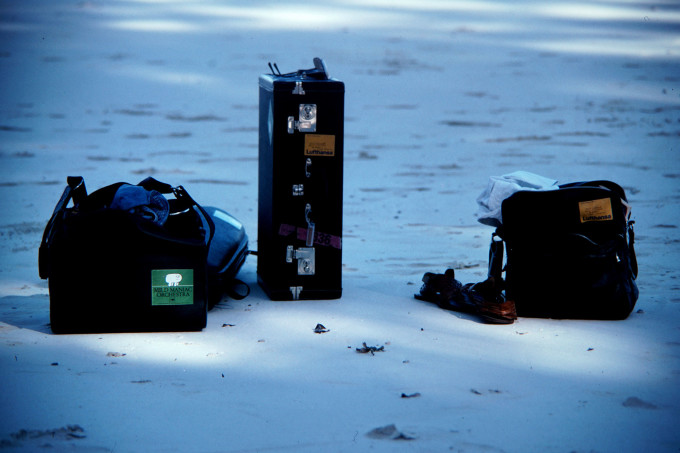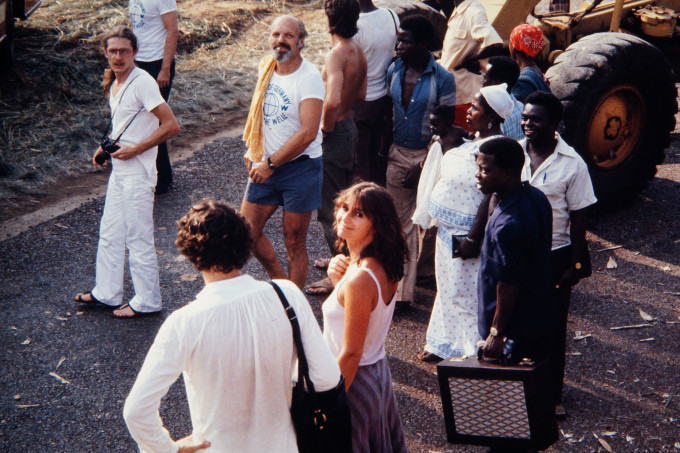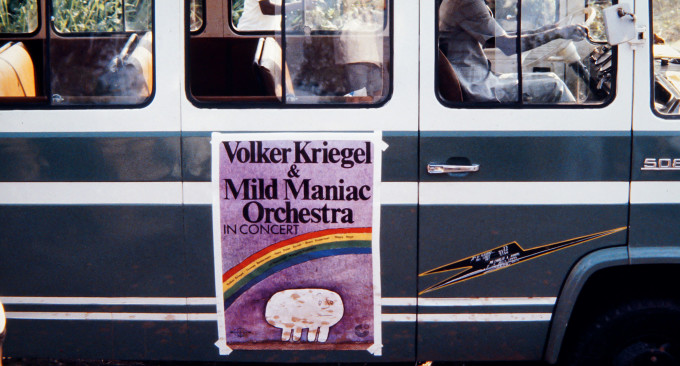 photos: Privatsammlung Ev Kriegel