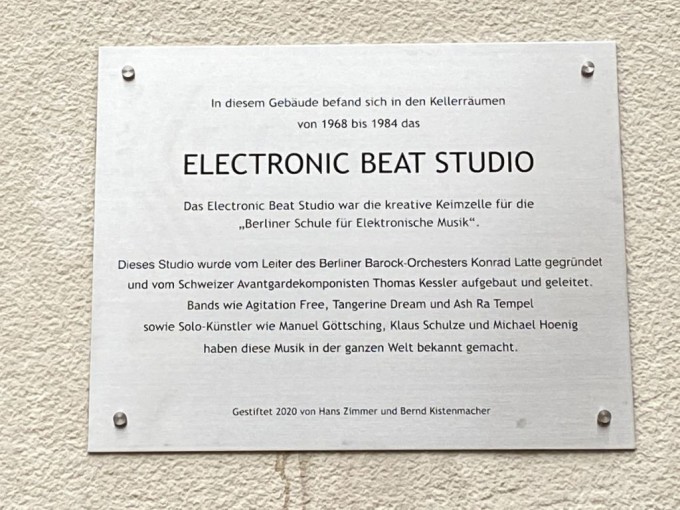 A memorial plaque was unveiled on December 4, 2020 on the school building in Berlin-Wilmersdorf, Pfalzdorfer Straße 30, donated in 2020 by Grammy-Awrad winner Hans Zimmer and Bernd Kistenmacher. This studio was founded by Konrad Latte, director of the Berlin Baroque Orchestra, and built and managed by Swiss avant-garde composer Thomas Kessler. Bands like Agitation Free, Tangerine Dream and Ash Ra Tempel as well as solo artists like Manuel Göttsching, Klaus Schulze, Hans Joachim Roedelius and Michael Hoenig have started here their musical careers and made this music known all over the world.
Later, bands/artists like Nina Hagen, Ideal and the Neonbabies also produced their first demos and albums here.
Manuel Göttsching remembers his time in the studio in an.interview with Alex Berlin.