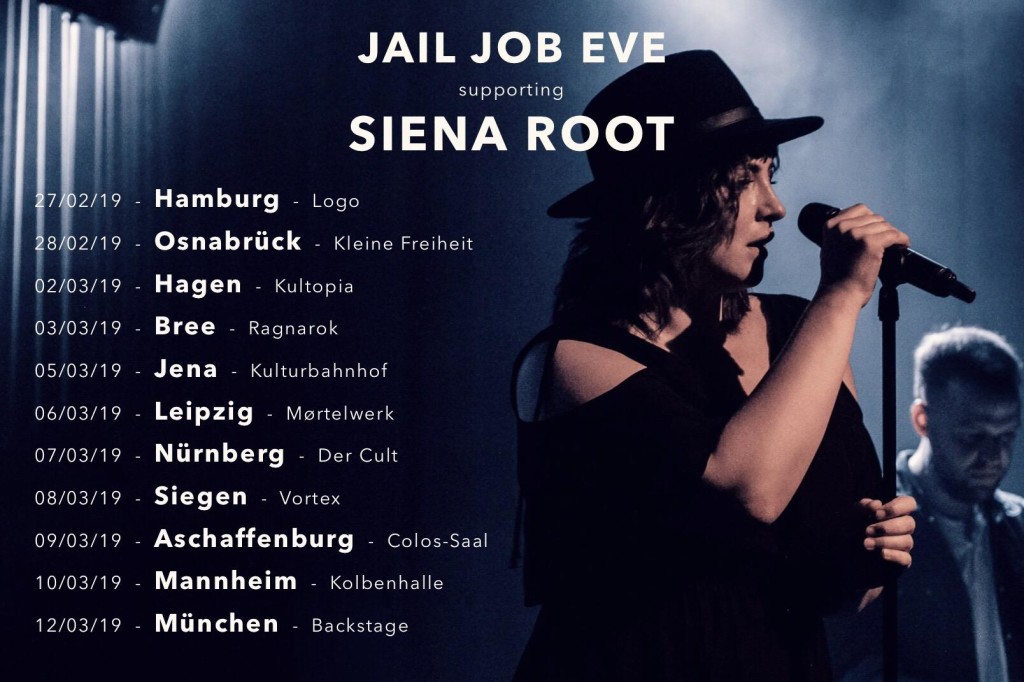 The young Heavy Bluesers of JAIL JOB EVE will support the legendary SIENA ROOT on tour in February and March 2019. Fans can expect an evening full of finest handmade rock music.
For Jail Job Eve this is the first real tour in bigger clubs. Front woman Toja made the following statement on the band's social media:
"Good news. Very good news.
It's finally official! We're joining the Swedish badass band Siena Root on their tour through Germany and Belgium this February for eleven awesome shows in some of our favorite venues.
Couldn't be more excited to share the stage with these gods of rock and to meet all of you on the road!"
We are excited as well!