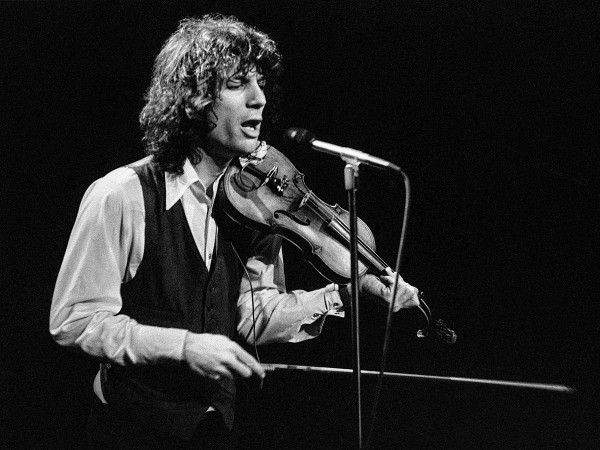 In 1967 John Hartford recorded the album "Sweetheart Of The Rodeo" together with the Byrds. The album is seen as a milestone in rock history, it was the birth of the new genre country rock, nowadays also called Americana. Without this album, future successes of bands like the Flying Burrito Brothers, Poco and the Eagles, or artists like Jackson Browne and Alison Krauss would have been unthinkable.
But there was no room in John Hartford's life to submit himself artistically to a band structure. He preferred to record solo albums and toured with them worldwide. In the same year that saw the release of "Sweetheart Of The Rodeo", the American country star Glen Campbell covered the John Hartford composition "Gentle On My Mind". The song conquered the world in the Campbell version and earned Hartford two Grammys in that same year.
In February 1977, during one of his rare tours of Europe, John Hartford also had a gig in Bremen, which was recorded by Radio Bremen. A great recording, entertaining, exciting, multifarious. Hartford takes his listeners on an acoustic journey through the varied and rich American musical history. End of July (30th. July 2021) this live-concert will be released as "Steamboat Whistle Blues" (Live @ Post-Aula, Bremen/Germany, 28th Feb. 1977), another homage to the great traditionalist and Americana forefather John Hartford, who already had lost his battle against cancer 20 years ago in Nashville.