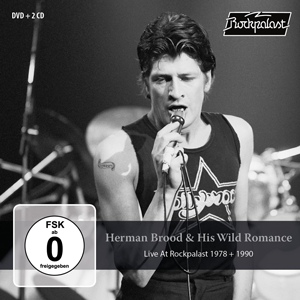 Herman Brood & His Wild Romance – Live At Rockpalast 1978+ 1990
ROCK 'N ' ROLL JUNKIE
The rise and fall of a Dutch icon: HERMAN BROOD – 1946-2001
Ten years ago, in July 2001, the Dutch musician, painter and media personality HERMAN BROOD put an end to his life by jumping from the roof of the Amsterdam Hilton Hotel. To many, his suicide was the most significant event in the history of Dutch pop music of the 20th century.
Ten years without BROOD, but he still lives on: His music, an impressive art collection and, last but not least, the story of his life, have made him immortal. HERMAN BROOD (1946-2001) was an "enfant terrible" and a cultural figure whose suicide only strengthened his controversial status. According to his friends, he could not cope with his failure to kick his drug and alcohol habit. Herman was called "the Netherlands' greatest and only rock 'n' roll star." Later in life he became also a well-known painter. He set up his atelier in Amsterdam, and it became his second home.
HERMAN BROOD was born on November 5, 1946 in Zwolle in the eastern part of Holland. In 1959 the Dutch 'icon to be' got his first piano lessons. In school he was rather slow. He was more into playing the piano at his father's abandoned factory building. The young HERMAN BROOD went to the art academy in Arnhem in 1964 where he started his first band, The Moans. During their numerous gigs for American military in Western Germany, a soldier offered him speed (amphetamine). This was the moment when BROOD knew: This is it. It was the beginning of an addiction that never stopped.
In 1967, BROOD switched from The Moans to Cuby and the Blizzards. "It was the best I could get into," Brood said some years later in an interview. "It was the first time in my life I was on record." In this period, BROOD had a short relationship from which his son Marcel was born in 1968. Then his record company found out about his drug addiction and he was kicked out of the band. A hard blow for his career and a rough time followed. Burglaries and drug dealing earned him several terms in prison.
---
Player
Tracklist 2CD:
CD 1:
1)    Hit
2)    Pullin' It All Out
3)    Too Slow
4)    Street
5)    Still Believe
6)    Rock 'n' Roll Junkie
7)    Lost
8)    Waiting For My Man
9)    Back In Your Love
10)    Saturday Night
11)    Doreen
12)    Doin' It
13)    Dope Sucks/ Hot Talk
14)    Turn It On
15)    One More Dose
16)    Speedo
17)    Phony
18)    Pop
19)    True Fine Mama
20)    Prisoners
21)    Skid Row
22)    Never Enough
23)    Last Mile
24)    Can't Stand It
CD 2:
1)    Blue Ice Moon
2)    Will You Still Love Me Tomorrow
3)    It Ain't A Gun
4)    Cracking' Up
5)    It's You
6)    Home
7)    Beefin' It Up
8)    Dope Sucks
9)    The Talkin'
10)    Da Do Run Run
11)    Cripple Without You
12)    Rock 'n' Roll Junkie
13)    What Becomes Of The Broken Hearted
14)    Heatwave
15)    Cut Me Loose
16)    Something Else
17)    Legal In Amsterdam
18)    Hit
Tracklist DVD:
1)    Hit
2)    Pourin' it all out
3)    Too slow
4)    Street
5)    Still believe
6)    Rock'n'roll junkie
7)    Lost
8)    Waiting for my man
9)    Back in your love
10)    Saturday night
11)    Doreen
12)    Doin' it
13)    Dope sucks / Hot talk
14)    Turn it on
15)    One more dose
16)    Speedo
17)    Phony
18)    Pop
19)    True fine mama
20)    Prisoners
21)    Skid row
22)    Never enough
23)    Blue
24)    Can't stand it
25)    Blue ice moon
26)    Will you still love me tomorrow
27)    It ain't the gun
28)    Crackin' up
29)    It's you
30)    Home
31)    Beefin' it up
32)    Dope sucks
33)    The talkin'
34)    Da doo ron ron
35)    Cripple without you
36)    Rock'n'roll junkie
37)    What becomes of the broken hearted
38)    Heatwave
39)    Cut me loose
40)    Somethin' else
41)    Legal in Amsterdam
42)    Hit
Video
Fotos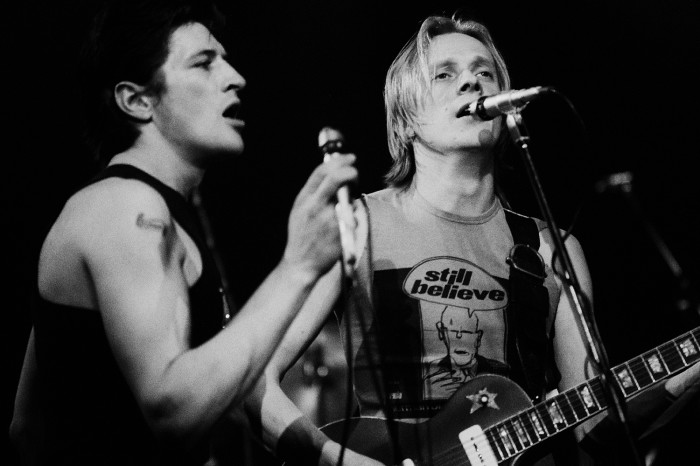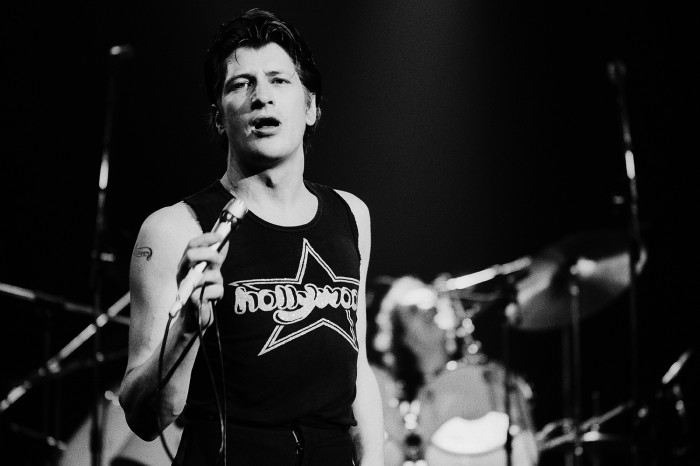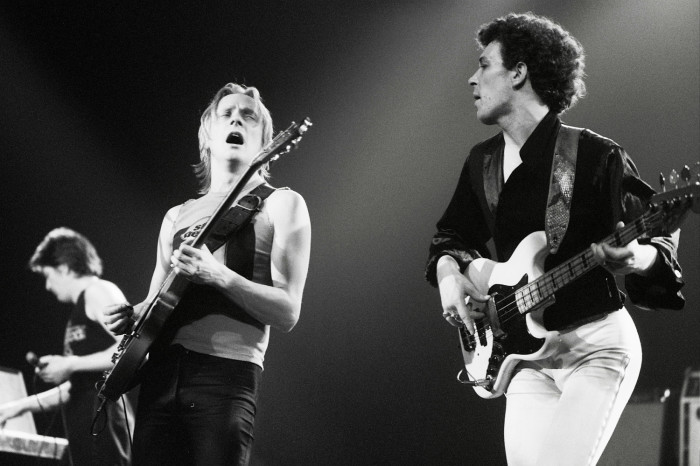 Photos by Manfred Becker