Flaco Jimenez – "Fiesta – Live in Bremen"
Concert recording in the course of the festival "Breminale" on June 29, 2001.
"The crowning glory of Friday's Breminale concert is the appearance of Flaco Jiménez master of the accordion on the global stage. Jiménez being accompanied by a young group of seven musicians is an icon of the Conjunto music… Happy fun fair waltzes meet jagged Tex-Mex polkas, rustic country tunes and a blues rock Beatles adaption ("Love Me Do") in-between… It is the beautiful and worthy finale to a dance oriented Breminale day." – (Andre Hesel, Weser Kurier)
International critics were reacting excited about the concert as well and praised the extraordinary performance of Flaco and his band: "The whole concert is a fun romp into Tex Mex territories. For everyone who enjoys lively music that blends rock, country, roots and Latin (conjunto) styles, this is a MUST listen, it's primo Tex party music and it's quite hooking."
Flaco Jiménez is awarded with 5 Grammys during his career! In 2015 he got the 'Lifetime Achievement Award'.
Tracklisting:
CD 1:
Gitano Legitimo 09:43
She Never Spoke Spanish To Me 04:58
Tonight Is The Night 04:15
Soulmates 03:34
Did I Tell You 04:25
Dinero 03:20
You Got Me Wondering 02:14
Love Me Do 04:11
La Muana 03:57
This Could Be The One 02:48
Who Were You Thinking Of 02:49
CD 1 total: 46:14
CD 2:
Ay te dejó en San Antonio 03:13
Mi Corazon 06:28
Hey Baby qué pasó 03:19
Ay no digas 04:12
Together Again 04:29
La Felicidad 05:35
He'll Have To Go 05:28
Marina 05:48
Wooly Bully 03:21
Goodnight Irene 06:17
CD 2 total: 47:46
---
Photos: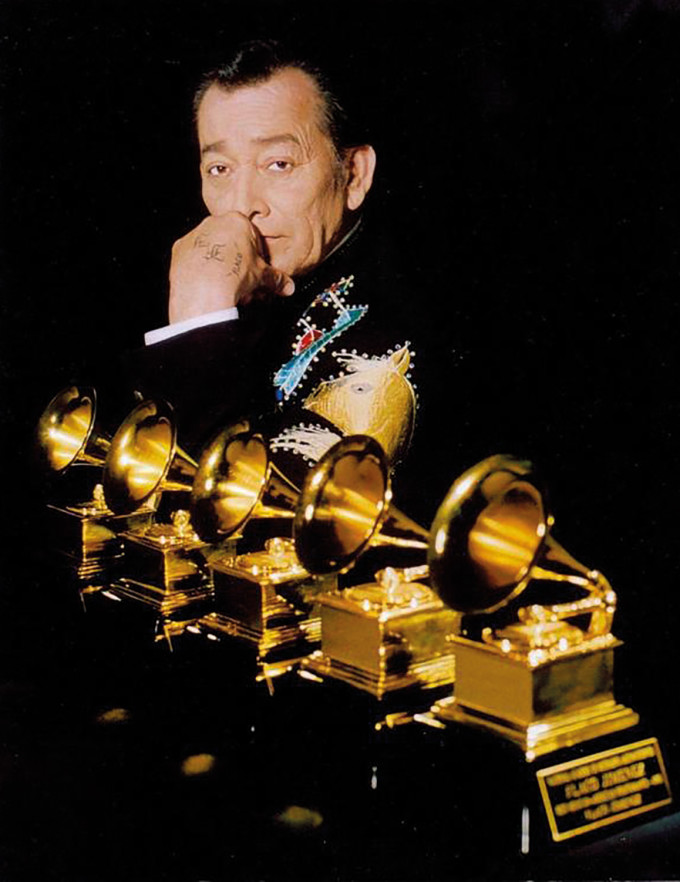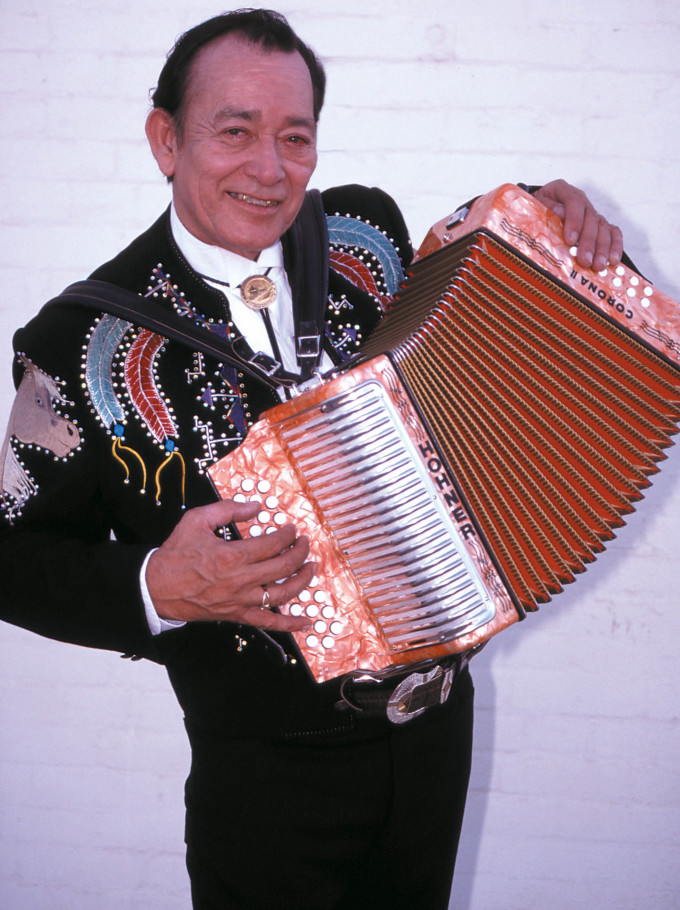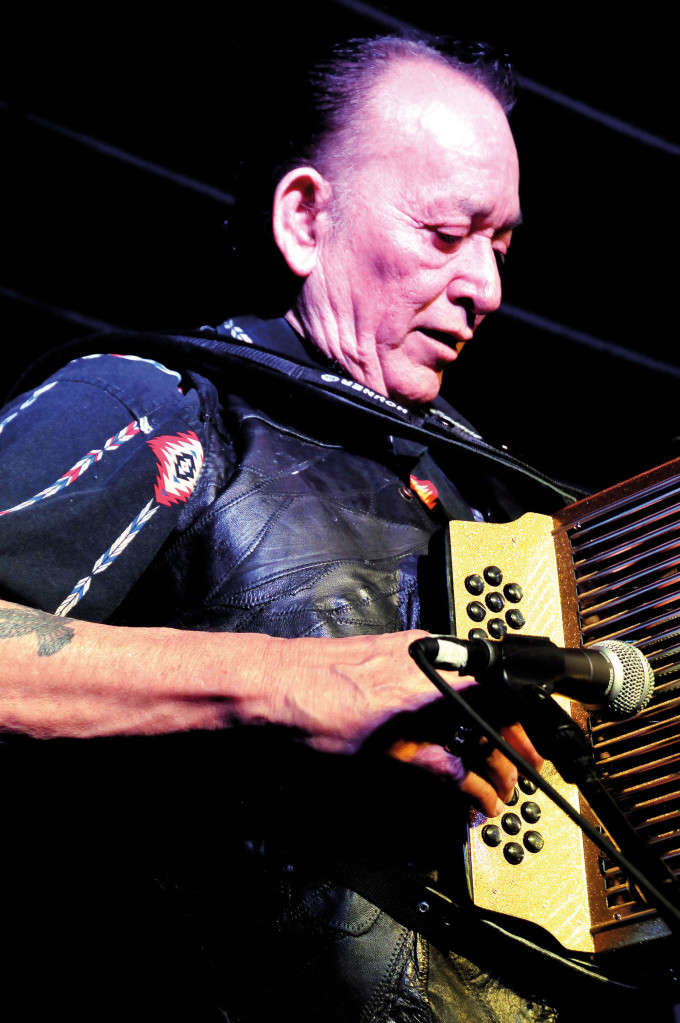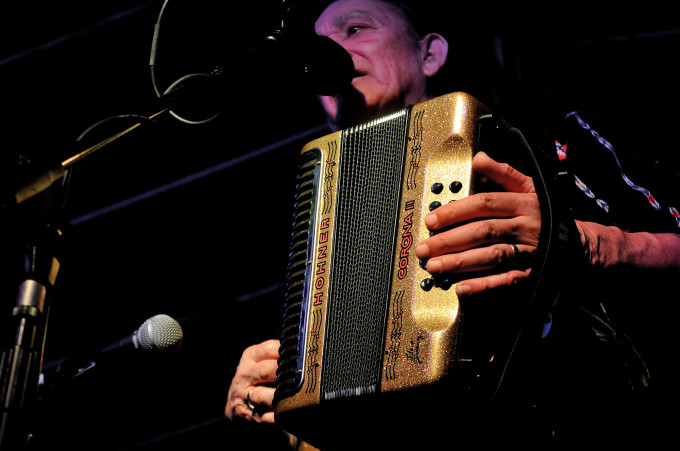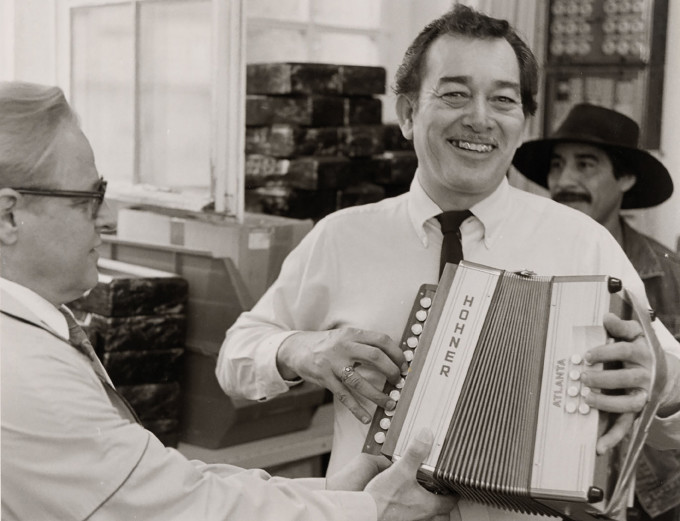 photos with kind permisson by HOHNER