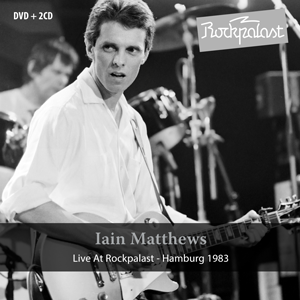 Iain Matthews – Live At Rockpalast – Hamburg 1983
Iain Matthews, English musician and songwriter, was singer and guitarist with Fairport Convention, before forming his own band Matthews Southern Comfort, which had a UK number one in 1970 with a cover of Joni Mitchell's "Woodstock" (it spent three weeks at number one and 23 weeks in the Top 100).
Born in Scunthorpe, Lincolnshire/England Iain Matthew McDonald (stage name Ian Matthews, later from 1989 again in the original spelling Iain) was a founding member of British folk rock institution Fairport Convention with Richard Thompson and Ashley Hutchings. Due to musical differences he left the band during the recording of the album "Unhalfbricking" and after a short detour in Matthews Southern Comfort he started his impressive solo career which still left enough space for him to front the bands Plainsong, Hi-Fi (feat. David Surkamp, Pavlov's Dog), and lately Matthews Southern Comfort again.
The present Rockpalast DVD/2CD shows Iain Matthews and his band at a concert in the Hamburger Markthalle in Germany from December 12th, 1983 feat. David Wintor (If, Stealers Wheel) on bass, Bruce Hazen (Hi-Fi, Life 9) on guitar and former Argent and Kinks drummer Bob Henrit.
For the first time in the famous Rockpalast series this edition features a bonus CD covering all the studio versions of the songs Iain is playing live at the show! So this release is a new landmark in the history of the Rockpalast editions on DVD and CD!
Tracklist:
DVD "Live at Markthalle, Hamburg 12.12.1983"
Nine O'Clock 03:04
For The Lonely Hunter 05:12
Blue Shirt 04:55
See Me 04:58
Driftwood From Disaster 01:52
She May Call You Up Tonight 03:18
Shorting Out 05:49
Sights In Manhattan 06:00
I Survived The Seventies 03:02
Hearts On The Line 04:59
I Can't Fade Away 05:23
Civilisation 05:06
Lies 05:47
Out Of My Range 03:53
Over Under Sideways Down 03:55
Mr. Soul 04:59
For The Lonely Hunter 05:19
DVD total: ca. 90:00
CD "Live at Markthalle, Hamburg 12.12.1983"
Nine O'Clock 03:04
For The Lonely Hunter 05:12
Blue Shirt 04:55
See Me 04:58
Driftwood From Disaster 01:52
She May Call You Up Tonight 03:18
Shorting Out 05:49
Sights In Manhattan 06:00
I Survived The Seventies 03:02
Hearts On The Line 04:59
I Can't Fade Away 05:23
Civilisation 05:06
Lies 05:47
Out Of My Range 03:53
Over Under Sideways Down 03:55
Mr. Soul 04:59
For The Lonely Hunter (Reprise) 05:19
CD total: 77:31
Bonus CD (Studio-Version):
Nine O'Clock 03:09
For The Lonely Hunter 04:57
Blue Shirt 04:11
See Me 04:33
Driftwood From Disaster 01:51
She May Call You Up Tonight 03:26
Shorting Out 05:34
Sights In Manhattan 03:51
I Survived The Seventies 02:56
Hearts On The Line 04:16
I Can't Fade Away 04:20
Civilisation 03:40
Lies 03:34
Out Of My Range 03:09
Over Under Sideways Down 03:49
Mr. Soul 03:39
For The Lonely Hunter (Reprise) 04:18
Bonus CD total: 65:13
---
Videos
Photos: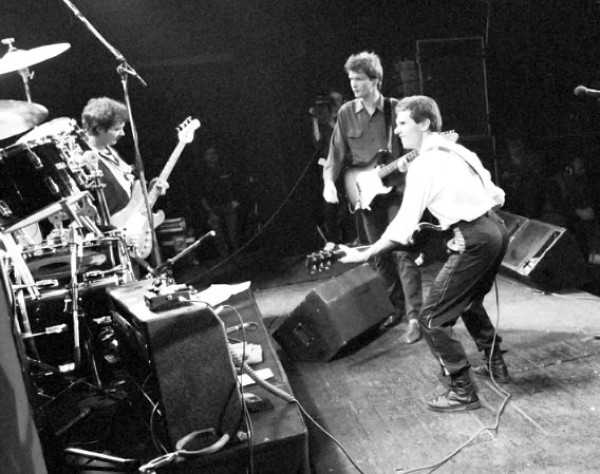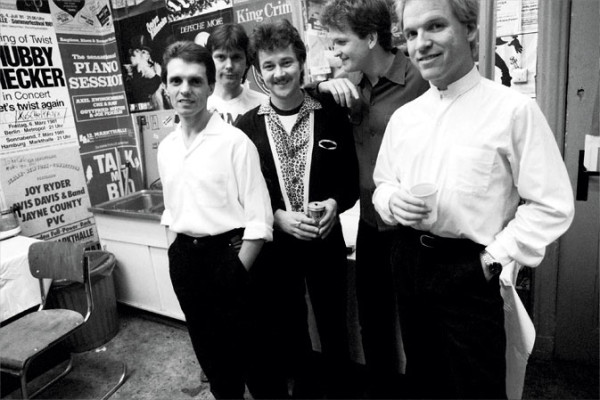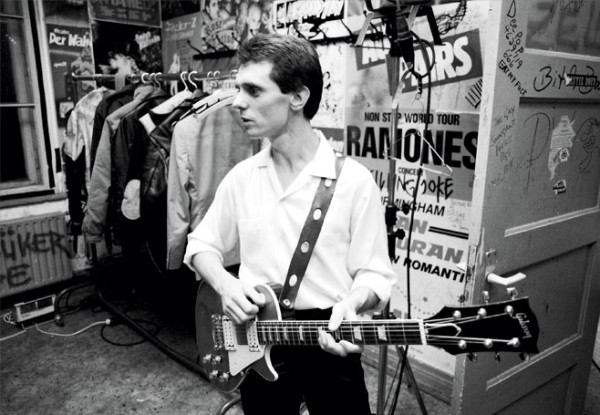 Photos by Manfred Becker