Heinz Sauer & Jasper Van't Hof – Hamburg Episode: Live at Fabrik Hamburg
This concert marks the up to now sole musical meeting of the two jazz musicians HEINZ SAUER & JASPER VAN'T HOF at the 8th New Jazz Festival at Fabrik in Hamburg, Germany. Saxophonist and longtime member of the Jazz Ensemble of Hessischer Rundfunk Heinz Sauer and the Dutch Jazz pianist Jasper Van't Hof, known for his attendance in numrous well-known jazz projects, are creating a varied and corious jazz concert. The extraordinary mixure of saxophone, piano and synthesizer sounds turns this duet into a timeless listening experience.
This unreleased recording from the year 1983 should not be considered in a historical context, because the here acclaimed musical art and the art of encounter stand for its own and for eternity, above any historical developments.
Heinz Sauer, by the way currently as active as in the here presented production thirty two years ago, proves that he is one of the greatest sound magicians of tenor saxophone, who isn't simply keeping the once found tone as a frugal achievement. Indeed the tone is in the middle of the event, as a kind of calling card, mostly audible, but always breaking up in colours of overblowing, jagged depth or in euphony of singing hight. His vibrato plays a creative role full of variants instead of being simply mechanical. In addition here, in the most exciting, smallest alliance of Jazz, the duo: The Dutch keyboard virtuoso Jasper Van't Hof, whose erratic versatility, fanciful humor and conversational appetite never affects the concentration on his intellectual and superior technique. That he's one of the most likeable living jazz musicians, with a warming mood for personal relationships, should be attached as a personal remark.
The program opens with a rhythmically unbound recitative, leading to Van't Hof's theme "Merel". The way the two musicians interact in "A Classical Preacher" and further on till the end of the recording with motivic suggestions of utmost finesse, with joy of playing and brilliant cross interlocking, the way freedom and communication dance around each other and Van't Hof's sparkling virtuosity and Sauer's sound cosmos are finding common ground or falling apart – for this kind of free but Not-Free Jazz a name has still to be found.
October 2015   Ulrich Olshausen
---
Tracklisting
1.    Fly mon coeur (H. Sauer) 05:44
2.    Merel (J. Van't Hof) 10:46
3.    A Classical Preacher (H. Sauer) 09:13
4.    Vorwurf (J. Van't Hof) 08:57
5.    Es kühlt der Tau der Rosen (H. Sauer) 09:46
6.    Capitol (J. Van't Hof) 02:32
total: 47:03
Photos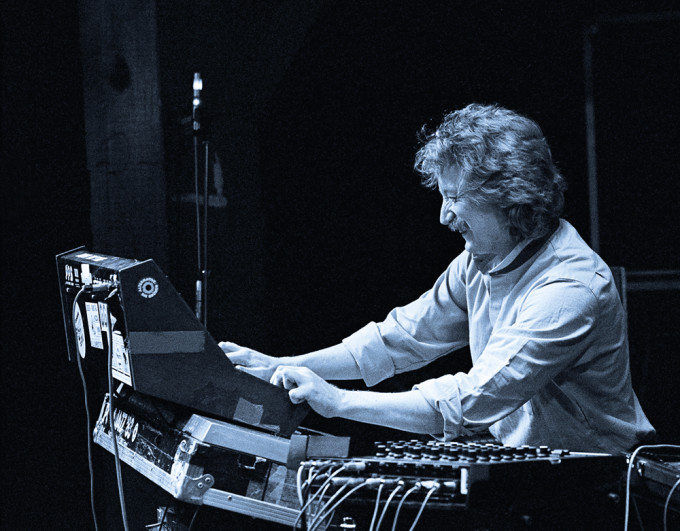 Photos by Denis Brudna