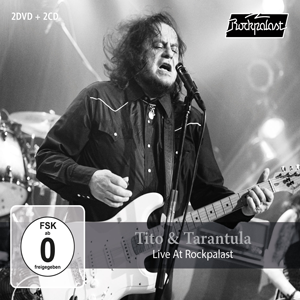 Tito & Tarantula – Live At Rockpalast
The Rockpalast performance of June 21, 1998 at the Loreley is a significant example of the first international phase of success. It was Tito & Tarantula's third concert in Germany and it shows that their musical reputation did not crumble to dust in broad daylight at all. At that time the violinist and mandolin player Lyn Bertles gave the band a more folkloristic touch. That and the simmering mixture of blues, rock and Americana with Mexican influences put the German crowd under the same spell as the shady spectators in the famous movie scene.
In the following years, Tito & Tarantula released albums in changing formations and touring regularly on our continent as well. The included bonus concert recorded in 2002 in Sarajevo certainly is one of the more unusual gigs in a musician's life. Originally intended to be a club show, the band attracted a far larger crowd than expected. The concert had to be moved to the streets and made a virtue of necessity, transforming it into a spontaneous open air show.
"Looking back that was one of our craziest shows, and there have been quite a few. We were invited to play in Sarajevo on the pretense that the people would come to our show because the posters said "Tito Returns". It had a picture of the dictator Tito with a Tarantula stuck on his forehead. It was a funny idea that no one expected to work the way it did. 5,000 people showed up to a 350 capacity club. They quickly blocked off the streets, built a stage and the local television station showed up, filmed and broadcasted the whole concert live. As we waited backstage to go on, the crowd sang "the People for Tito, Tito for the People", an old Communist chant for the great leader, so I was told. This kind of night you never forget."
The Rockpalast performance from fall 2008, recorded at the Harmonie, Bonn, is documenting Tito & Tarantula no less unforgettable and in their probably most natural habitat: In atmospheric dim lights the hot and muggy climate is practically palpable. The band is playing a hot blooded set with songs of their, at that time current album titled "Back Into The Darkness" (containing the track "Machete" which film friend Robert Rodriguez would again enjoy). In "After Dark" parts of the audience come and dance on the stage, being part of an early established tradition as Tito explains: "I do remember a show we did in Hollywood, in the early days of Tito and Tarantula. This young woman came up on stage and began to dance as we played 'After Dark'. She proceeded to take her clothes of , and by the time we were done she was completely naked! It was pretty wild and the crowd went crazy. Later we found out she was celebrating her birthday and wanted it to be special. Today audience members have either been invited by me or just volunteered on their own to express their inner 'Santanico Pandemonium', if you will. It's the fun part of our show, because we get to break down that invisible wall between performer and audience."
---
Tracklist:
CD1
October 24, 2008 at Rockpalast Bonn/Harmonie
Intro Rockpalast 00:50
In My Car 03:54
End Of Everything 03:38
Motorcycle Girl 04:50
Strange Face 05:32
Clumsy Beautiful World 03:44
Monsters 03:46
Dust And Ashes 04:55
La Flor De Mal 04:51
Murder 03:33
Machete 03:44
After Dark 10:14
Angry Cockroaches 07:05
Come Out Clean 05:48
La Bamba 02:40
Total: 69:12
CD2
June 21, 1998 at Rockpalast Loreley
Killing Just For Fun 04:57
Smiling Karen 04:44
Jupiter 06:41
Back To The House 05:34
Slippin' & Slidin' 04:42
Sweet Cycle 05:40
She Chain 04:35
After Dark 06:18
Ivy 04:22
Strange Face 05:56
Total: 53:35
DVD1
October 24, 2008 at Rockpalast Bonn/Harmonie
Intro Rockpalast 00:50
In My Car 03:54
End Of Everything 03:38
Motorcycle Girl 04:50
Strange Face 05:32
Clumsy Beautiful World 03:44
Monsters 03:46
Dust And Ashes 04:55
La Flor De Mal 04:51
Murder 03:33
Machete 03:44
After Dark 10:14
Angry Cockroaches 07:05
Come Out Clean 05:48
La Bamba 02:40
Bonus:
Bonn Harmonie October 24, 2008 – Interview 03:34
Burg Herzberg Festival 2005 (Rockpalast)
After Dark 07:59
Forever Forgotten & Unforgiven 04:02
DVD2
June 21, 1998 at Rockpalast Loreley
Killing Just For Fun 04:57
Smiling Karen 04:44
Jupiter 06:41
Back To The House 05:34
Slippin' & Slidin' 04:42
Sweet Cycle 05:40
She Chain 04:35
After Dark 06:18
Ivy 04:22
Strange Face 05:56
Bonus:
Sarajewo 2002
Crime & Shame 03:30
It's My Mistake 03:00
Hey Hey Hey Whada U Say 02:30
Strange Face 05:55
Goodbye Sadie 05:09
Clumsy Beautiful World 03:45
In Between 02:40
Smiling Karen 04:54
German Fräulein 03:51
Effortless 03:49
Back To The House 04:59
You're The One I Love 03:18
Torn To Pieces 03:19
Crack In The World 03:59
After Dark 07:20
Dead Person 03:32
Missed Your Eyes 03:12
Angry Cockroaches 04:13
---
Photos: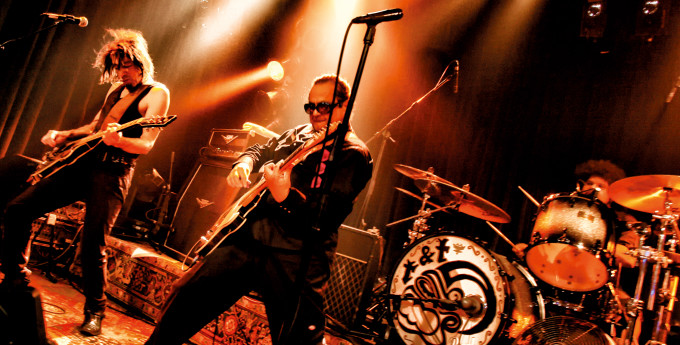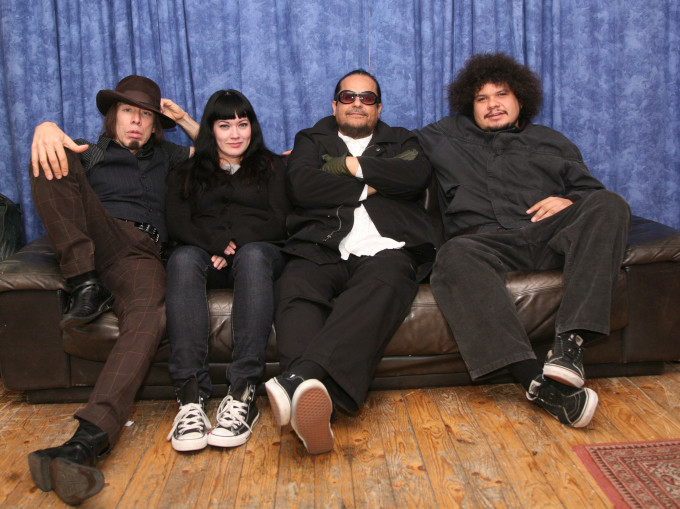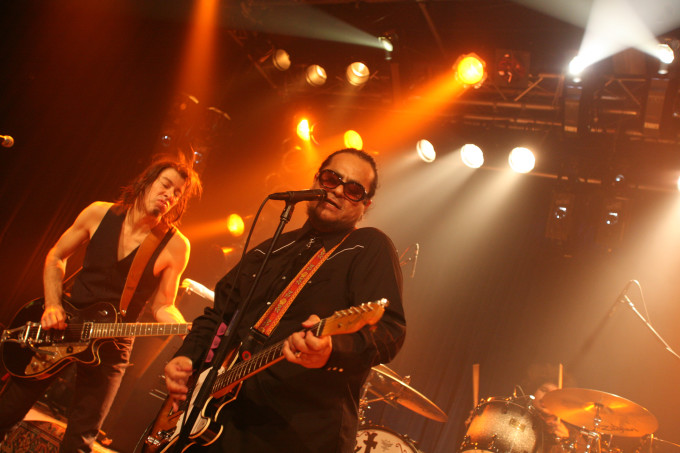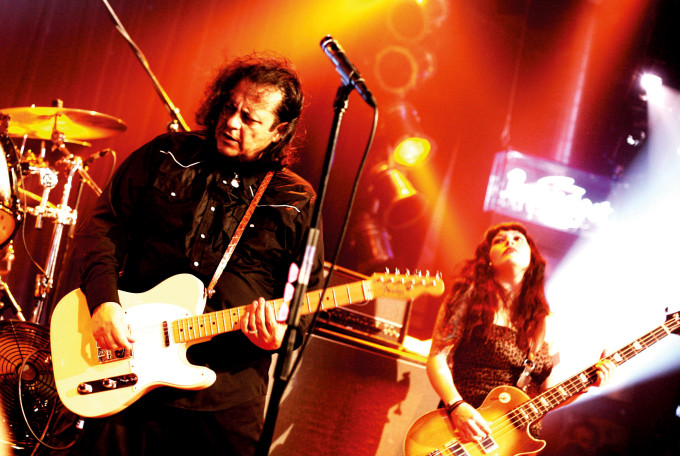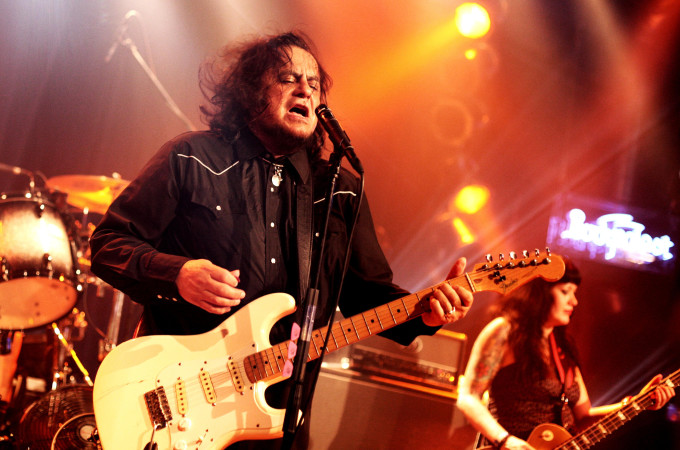 photos by Reinhard Naekel
Video