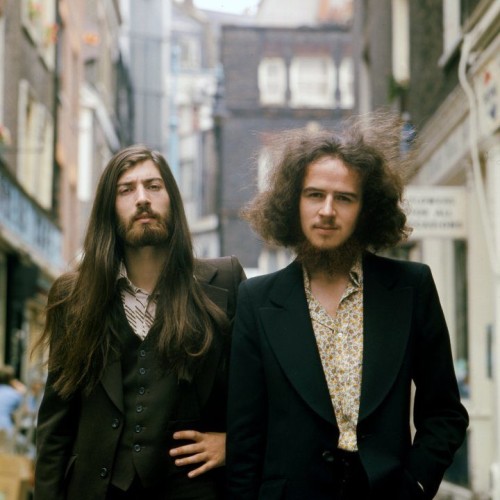 Tír na nÓg were an Irish folk duo formed in Dublin in 1969 by Leo O'Kelly and Sonny Condell. They were often considered one of the first progressive folk bands and are often compared to other artists like Nick Drake or bands like Pentangle. Their music consists mainly of original compositions based on strong Celtic roots, typically featuring intricate acoustic guitar playing and close harmony vocals.
From 1971 to 1973, Tír na nÓg recorded three studio albums, that were highly acclaimed by journalists. After the break-up in 1974 Tír na nÓg reformed in 1985, releasing the single "Love Is Like a Violin", and have toured sporadically since then. Four albums – from various early and later recording dates – have followed. On 24 May 2015, Tír na nÓg released "The Dark Dance", their first studio album since 1973.
Leo O'Kelly and Sonny Condell played many gigs in Germany, mostly touring with Jethro Tull and Procol Harum, but including among others a headlining concert in Bremen Marktplatz. They were invited back some time later (19 Sept. 1973) to play in the beautiful church (Liebfrauenkirche) where this album was recorded.
Leo O'Kelly still remembers: "We remember that night fondly, sharing the bill with John David Gladwin of Amazing Blondel, who entertained us with his medieval sounding songs and his, sometimes bawdy stories."
A must have for all Irish folk fans and related musical styles!