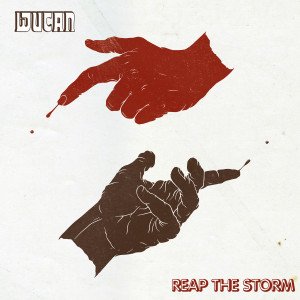 "Blood, sweat and tears, but our album is finally done."
– Wucan, July 2017
With the release of their debut album in autumn 2015, WUCAN from Dresden crossed the magic threshold between an insider's tip to a celebrated newcomer. "Sow The Wind" is an energetic heavy rock statement which despite all its directness is not above kraut rock extravaganza. Afterward, they went on tour. With each of the nearly 120 shows in Germany and Europe, the number of fans increased continuously.
The force of nature that Wucan brings to the stage shall also be reflected on their second album which is being recorded at the Berlin Big Snuff Studios. "Reap The Storm" will redeem even more what the band promises live: a massive rock sound, clear and organic at the same time, music for modern hippies and those who wish to become one.
The band is ready to reap the storm they have sowed and spill it lavishly over all those whose heart beats for good music.
Available as CD, 2-LP and digital starting 09/29/2017
Tracklist:
1.    Wie die Welt sich dreht    09:59
2.    Ebb and Flute/ The Eternal Groove    06:04
3.    Out of Sight, Out of Mind    03:23
4.    I'm Gonna Leave You    04:59
5.    The Rat Catcher    05:25
6.    Falkenlied    04:49
7.    Aging Ten Years in Two Seconds    21:05
8.    Cosmic Guilt    18:03