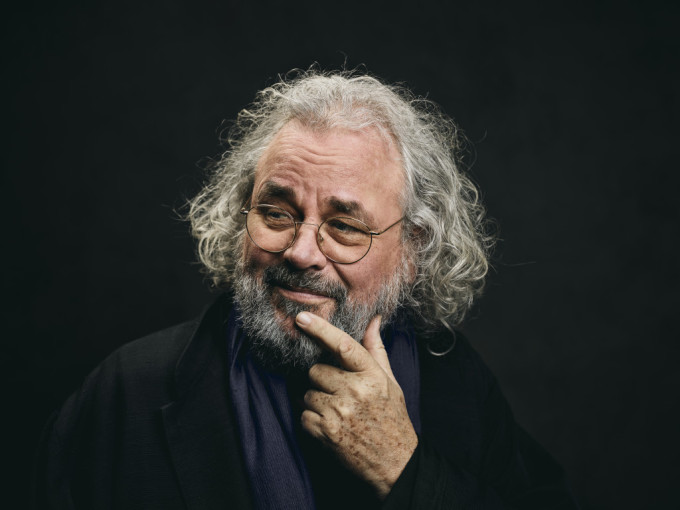 Andreas Vollenweider, the Swiss harpist, wanderer in and between the musical worlds, who has created his own trademarked musical universe, is back in the public focus, full of energy, after almost ten years of retreat, but of a creative heydey either.
Vollenweider, that is the US Grammy winner, winner of the Swiss Music Award, the World Music Award and the Edison Award. Two of his albums were simultaneously number 1 in the US Billboard Charts for eleven weeks in the categories Classical, Jazz, Pop and Crossover. The Zurich-based musician has worked among others with the two American singers Carly Simon and Eliza Gilkyson, with vocal acrobat Bobby McFerrin, with Carlos Nunez and Abdullah Ibrahim. He has toured the world, playing duets with Luciano Pavarotti and rock singer Bryan Adams in Modena (Italy) from 1994-1996.
On his "comeback", Vollenweider will be fully supported by the label AVAFmusic together with Mig Music, which will not only raise his extensive catalogue to new splendor, but also will release his new albums and thus make his worldwide fan base happy.
Yes, there is a lot of new stuff coming from Andreas and these are not only new albums, but also a novel, "Im Spiegel der Venus", which will be released this autumn this year either. Part 1 of the musical realization of the novel's contents and messages will be the new album "Quiet Places", which will be released on 2nd. October 2020. This release will be followed by part 2, the album "Slow Flow", and part 3, the album "Dancer".
Manfred Schütz, MD of MIG music, explains: "It is a huge motivation and honour for our team to work for an artist with such potential like Andreas and to accompany him on his further artistic path – we are already looking forward to unique concerts and musical works of the same kind for eternity."
As the concerts planned by Andreas Vollenweider for this year cannot take place due to the current worldwide pandemic, Andreas will be broadcasting every Wednesday a "mini-concert" at 8 pm live on YouTube directly from Zurich to the fans living rooms in the next forthcoming weeks. More informations will be found at https://www.vollenweider.com/, where you can also catch up on missed shows.
The new album Quiet Places is out on October 2 2020 and now available for preorder:
CD; http://vollenweider.lnk.to/quietplaces
LP: https://vollenweider.lnk.to/QuietPlacesVinyl
Andreas Vollenweider - LIVE@HOME - Mini-Concert 1
The album "Quiet Places" will be released on October 02, 2020 and can be pre-ordered now!
CD; http://vollenweider.lnk.to/quietplaces
LP: https://vollenweider.lnk.to/QuietPlacesVinyl