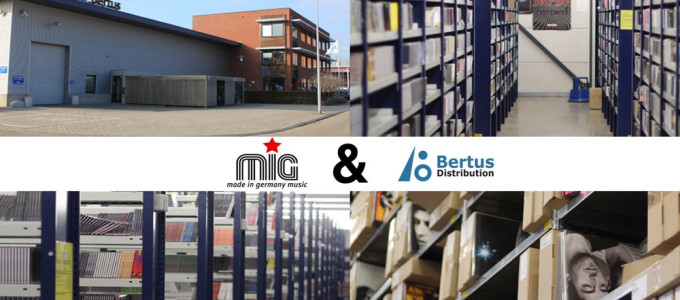 Starting with February 1, the Hanover label MIG Music GmbH will distribute in France via Bertus. The contract was signed with Bertus Group Holland as holding for Bertus France. Bertus is in the business for more than 40 years now and has a huge central warehouse in Rotterdam at their command.
MIG Music's Managing Director Manfred Schütz is very pleased with this contract. He expects a significant increase of sales on the French market which is primarily important for historical releases of electronic pioneer Klaus Schulze, German krautrock bands as well as French legendary prog rockers MAGMA. That also goes for the priority brand "Live at Rockpalast". Currently, MIG has up to 50 DVD/CDs of different musical styles in their catalogue and continues to release further. The live TV format "Rockpalast" produced by the WDR was aired into a lot of European countries and still has a huge fan base.
MIG MD Manfred Schütz already knows the head of the Paris Bertus office, Sales & Marketing Manager Raphael Bouvier, from his time as MD of German Independent company SPV. Before, Bouvier has worked at Soca Disc and other big French independent distributors.