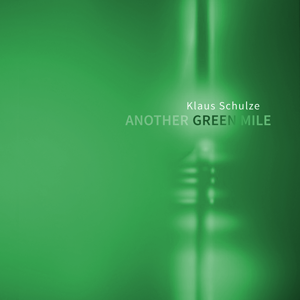 Does not every artist who has been working for several decades have some hidden music somewhere else? His lost works or forgotten tracks that have been tucked away in drawers or within heaps of tape and CD's – and then quietly they were covered with the sands of time and layers of dust.
As happened with KLAUS SCHULZE and "Another Green Mile". Several years ago, he had released the atmospherically dense work with Wolfgang Tiepold (cello), Tobias Becker (oboe), the voice of Julia Messenger and Mickes (guitar) somewhat hidden, as part of the rare, strictly limited and long out of stock 5-CD-box "Contemporary Works II". But lately from many sides – and not only among the fans of Klaus Schulze – the call for a re-issue grew louder and louder to finally make this unique album available again.
This treasure will now be excavated: 14 years after "Contemporary Works II" Klaus Schulze's "Another Green Mile" is released as an individual album with a bonus track as a digipak with a 16-page booklet. "Voice'n'Harmony" originates from the tenth CD "Adds & Edits" of the also strictly limited wooden 10-CD-box "Contemporary Works I".
The booklet contains a 10-page comic with Klaus Schulze, drawn by the American comic star Matt Howarth.