At the International Film Festival Madrid in summer this year, Patricia Vonne's music video "Huerta de San Vicente" already won the Best Animation award. That is the second time for this song! In 2009 the song featured on Vonne's album "Firebird" and her Spanish compilation album "Viva Bandolera", was the "Grand Prize" winner in the Latin category for the John Lennon Songwriting Contest. In the song, Patricia Vonne pays homage to the Spanish poet Federico García Lorca. Third time's the charm – so the chances for the video at the San Francisco International New Concept Film Festival look quite good.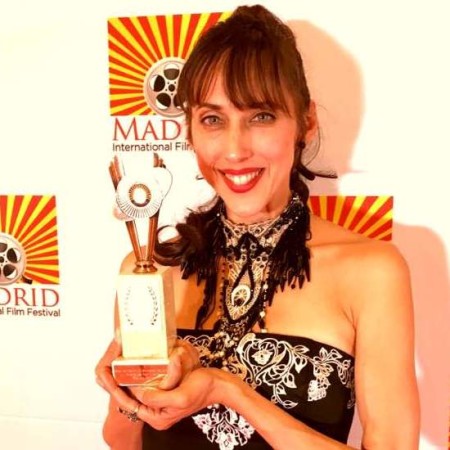 The fine stop-motion animation was inspired by Patricia's visit to Huerta de San Vicente in Granada, Spain, García Lorca's former summer residence where he wrote many of his works. During the guided tour the curator had picked up a poetry book from Lorca's desk and had asked Vonne to read from it. The poem was "Despedida". Lorca had written that when he died, his wish was to leave the balcony door open so he could see the Sierra mountains and the Alhambra Palace.
Patricia is now in the studio to record her new studio album with producers Rick Del Castillo and Michael Ramos featuring co-writes with Alejandro Escovedo, Joe King Carrasco & Willie Nile, among others.
Like Patricia herself stems Alejandro Escovedo from an exceedingly creative family and has made his marks in the music business: He is the brother of former Santana drummer Pete Escovedo and thus the uncle of Sheila Escovedo, better known as Sheila E. He played in the punk band The Nuns, with Rank and File, True Believers and solo. Later he worked with Chuck Prophet among others. We are excited. The release is planned for spring 2018.
First tour dates are already fixed, as usual, to be found here.