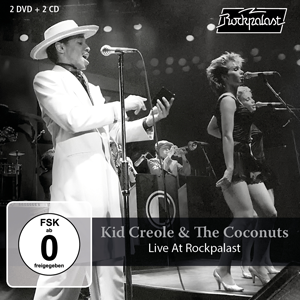 Kid Creole & The Coconutus – Live At Rockpalast 1982
In the beginning there was a vision – the vision of a multicultural carnival without stylistic limitations, the vision of a colourful Theatre with different characters, exuberant joy of life, irony, a sense of humour and sophistication.
Kid Creole & The Coconuts were founded in the early 80's by August Darnell who had already been successful with setups like Dr. Buzzard's Original Savannah Band or Machine. With his alter ego Kid Creole however, he unfolded his creativity in full.
Together with his sidekick Andy Hernandez alias Coati Mundi and the Coconuts, three ladies including Darnell's former wife Adriana Kaegi, he orchestrated a breath-taking mixture of Latin pop, funk and an exaggerated theatrical performance settled somewhere between art, candy-cane coloured kitsch and a great self-ironic gesture – perfectly choreographed and timed.
Had their first two albums "Off the Coast of Me" (1980) und "Fresh Fruit in Foreign Places" (1981) been widely appraised already, the big breakthrough came in 1982 with the album "Tropical Gangsters" containing hits like "Annie, I'm Not Your Daddy", "Stool Pigeon" or "I'm A Wonderful Thing Baby". Both Rockpalast recordings capture exactly this creative peak.
Aside from the band's exhausting club show June 3, 1982 at the Satory-Säle in Cologne it was especially the magnificent performance during the night of October 16 to 17 as part of the eleventh Rockpalast at Grugahalle, Essen that brought their major breakthrough in Europe. In fact the show was such a huge success that the dates following tour had to be transferred into venues four times the size: Overnight, Kid Creole & The Coconuts had transformed from an acclaimed club band into one of Europe's most wanted live acts. Darnell's idea had become reality. Although Kid Creole & The Coconuts were primarily convincing on stage and their shows were stage-managed to perfection there had never been an official live album to this day. More than thirtyfive years later we are finally catching up on that!
Player
Tracklisting DVD:
DVD1:
11. Rockpalast Nacht 16. – 17. Oktober 1982
01 Intro 3:29
02 Turkey Trot 4:21
03 Going Places 6:22
04 I'm A Wonderful Thing, Baby 6:16
05 Mr. Softee 3:09
06 Loving You Made A Fool Out Of Me 4:45
07 Ain't You Heard The News 5:37
08 Don't Take My Coconuts 2:57
09 Annie, I'm Not Your Daddy 8:30
10 No Fish Today 6:14
11 Que Pasa 8:17
12 Table Manners 12:22
13 Dear Addy 4:06
14 Stool Pigeon 11:11
15 Gina, Gina 8:00
16 Imitation 5:05
17 Maladie D'Amour 15:40
DVD2:
 Rockpalast Satory Säle Köln 3. Juni 1982
01 Intro 4:03
02 Adnaloy/ You Had No Intention 7:18
03 Gina, Gina 6:24
04 Mr. Softee 3:36
05 With A Girl Like Mimi 5:14
06 Turkey Trot 5:58
07 Que Pasa 8:11
08 Schweinerei 4:56
09 Anytime Is Party Time 3:26
10 Table Manners 14:45
11 I'm A Wonderful Thing, Baby 7:04
12 Ain't You Heard The News 5:15
13. In The Jungle 12:23
14. Don't Take My Coconuts 3:00
15 Stool Pigeon 11:27
16. Latin Music 3:15
17 I Am 11:39
Tracklisting 2CD:
CD 1:
01 Turkey Trot 4:21
02 Going Places 6:22
03 I'm A Wonderful Thing, Baby 6:16
04 Mr. Softee 3:09
05 Loving You Made A Foll Out Of Me 4:45
06 Ain't You Heard The News 5:37
07 Don't Take My Coconuts 2:57
08 Annie, I'm Not Your Daddy 7:50
09 No Fish Today 6:14
10 Que Pasa 8:09
CD 2:
01 Table Manners 12:22
02 Dear Addy 4:06
03 Stool Pigeon 7:58
04 Gina, Gina 8:00
05 Imitation 5:05
06 Maladie D'Amour 14:58
Video
Photos: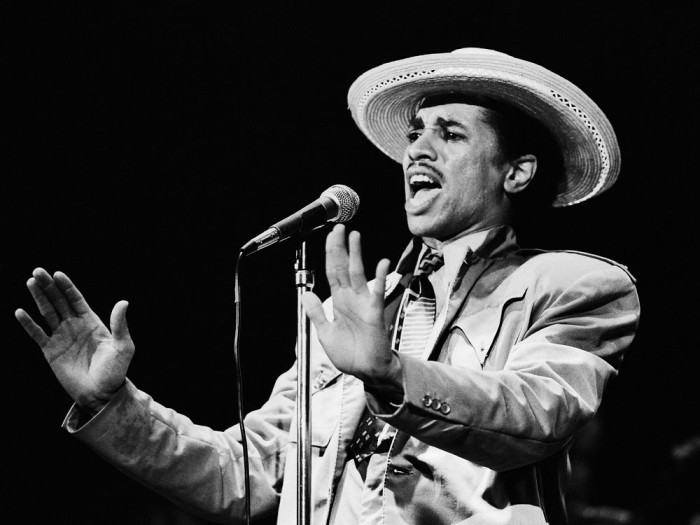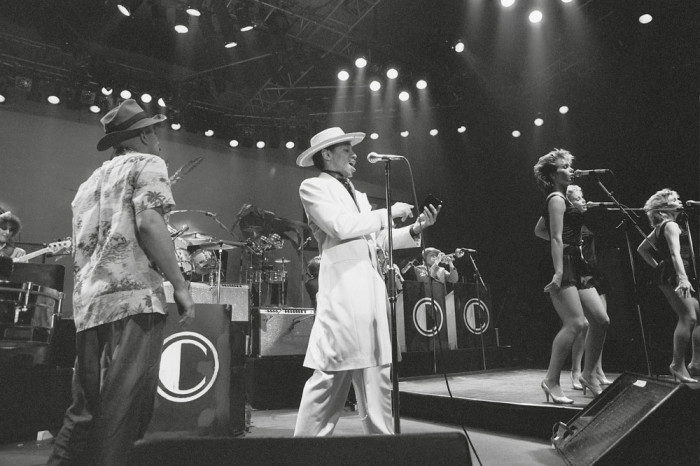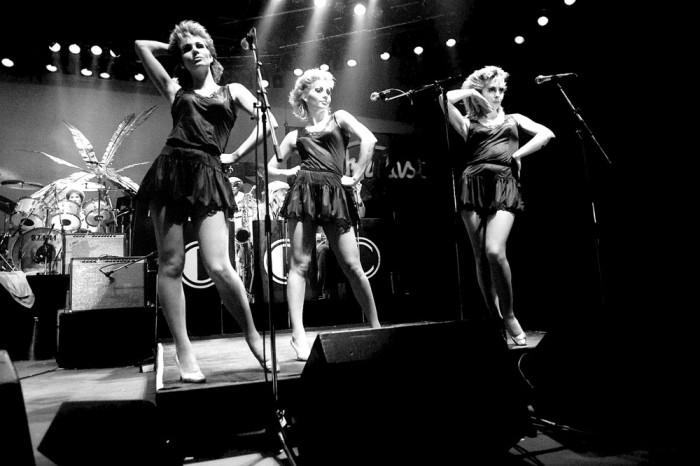 Photos by Manfred Becker