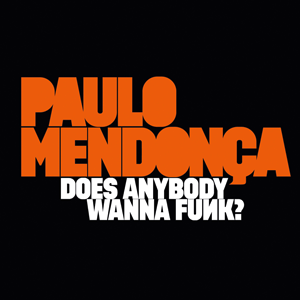 Paulo Mendonça – Does Anybody Wanna Funk?
Paulo Mendonca is back! After having huge success with his previous releases, selling houndreds of thousands of records all over the world and touring with the likes of Tina Turner, Paulo Mendonca returns with the album that holds the tongue in cheek title "DOES ANYBODY WANNA FUNK"
The new album, is the fourth full length release from Mr. Mendonca, and it's evident that some things stay the same, and some things change! The approved groove and the playing from the best of the best are still there, but Paulo has also collaborated with alot of writers to add different flavors and textures to his music. Primarily this can be seen in the lyrics department and Paulo gives his explanation as to why:
"I see this record as a tribute to all my heroes that got me into music in the first place, I mean wihtout bands and artists like Earth Wind & Fire, Jimi Hendrix, Deep Purple, Thin lizzy – the list goes on – I wouldn't be where I am today, they were my teachers and there records where my encyclopedias…"
The variety of "DOES ANYBODY WANNA FUNK?" is what will keep the listener intrigued and fascinated from title to title, taking them on a musical journey that spans over genres, tempos, sounds and flavours with no bars held. In doing so the record perfectly mirrors the persona of Paulo Mendonca in that he is not interested in doing something that is artistically narrow and single minded – it's about expressing who you are – and there are many sides to this multi-faceted musician!
---
www.moosicus.com
Tracklist:
1.    BBB 03:15
2.    Me And My Friends 03:01
3.    Yeah Yeah Yeah 03:16
4.    Birds And The Bees 03:30
5.    Anybody Wanna Funk? 02:56
6.    21 Century 03:49
7.    On Top 03:25
8.    Music Is The Power 02:58
9.    Honey 02:51
10.    Heaven 03:14
11.    Remedy 02:54
12.    Doggystyle 03:25
Total: 38:34