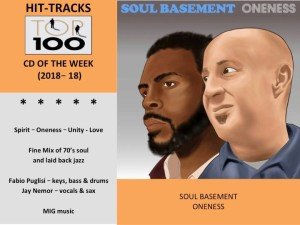 They want to share their view of the world with the people and do so by the motto "Spirit – Oneness – Unity – Love" – for the album just "Oneness".
We are very excited to hear that Soul Basement and their message made it to "Album Of The Week" on the Dutch online charts "Hit-Tracks Top 100″. Furthermore, their song "Better Days" got into 34th place!
Thank you to everyone who has worked with us on this special product!