Besides their very successful albums such as "God's Own Medicine" (1986), "Children" (1988) and above all "Carved In Sand" (1989), "The Mission" primarily established themselves as a live band: whether as a support act for (i.e.) "U2" or "The Cure" or as famous European festivals' headliner – or on their own distinct tours. Wayne Hussey stresses in a lot of interviews that the key to the band is the live experience which you can rarely fully portray on the albums.
In more than thirty years, "The Mission" experienced more metamorphoses, disunions, reunions and stylistic transformations than a lot of their colleagues.
In 2008, Hussey devoted himself to an individual project which meant the band's third break-up and the release of his solo album "Bare". Nevertheless, it did not take long for the four musicians to come back to together in 2011 and release albums ever since. The re-master CD+DVD box "Live At Rockpalast" shall remind us of their Rockpalast concerts in Düsseldorf in 1990 and 1995. As opposed to 1990, Hussey and drummer Mick Brown were the only ones left from the original line up in 1995. Instead, Thwaite (ex "Spear Of Destiny"), Rik Carter and Andy Cousin (ex "All About Eve") had joined in.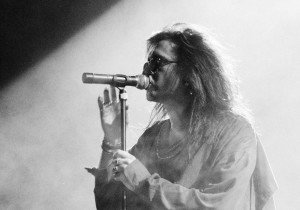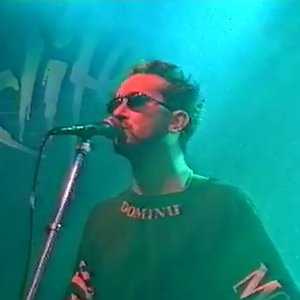 Set list
DVD
Amelia 03:09
Childs Play 03:25
Severina 04:00
Hands Across The Ocean 03:18
Butterfly On A Wheel 05:47
Into The Blue 04:17
Sea Of Love 04:27
Kingdom Come 05:01
Beyond The Pale 05:43
Tower Of Strength 08:23
Dream On (Steven Tyler) 06:56
Deliverance 05:36
Like A Hurricane (Neil Young) 06:37
Wasteland 05:40
Wasteland 05:17
Hands Across The Ocean 03:35
Sway 04:37
Into The Blue 03:47
Heaven Knows 06:13
Like A Child 04:03
Swoon 05:39
Beyond The Pale 06:15
Deliverance 04:06
Tower Of Strength 08:20
Total: approx. 128min (74min+54min)
CD1: November 24, 1990 at Philipshalle Düsseldorf
Amelia 03:09
Childs Play 03:25
Severina 04:00
Hands Across The Ocean 03:18
Butterfly On A Wheel 05:47
Into The Blue 04:17
Sea Of Love 04:27
Kingdom Come 05:01
Beyond The Pale 05:43
Tower Of Strength 08:23
Dream On (Steven Tyler) 06:56
Deliverance 05:36
Like A Hurricane 06:37
Wasteland 05:40
Total: 72:19
CD2: April 16, 1995 at Philipshalle Düsseldorf
Wasteland 05:17
Hands Across The Ocean 03:35
Sway 04:37
Into The Blue 03:47
Heaven Knows 06:13
Like A Child 04:03
Swoon 05:39
Beyond The Pale 06:15
Deliverance 04:06
Tower Of Strength 08:20
Total: 51:52