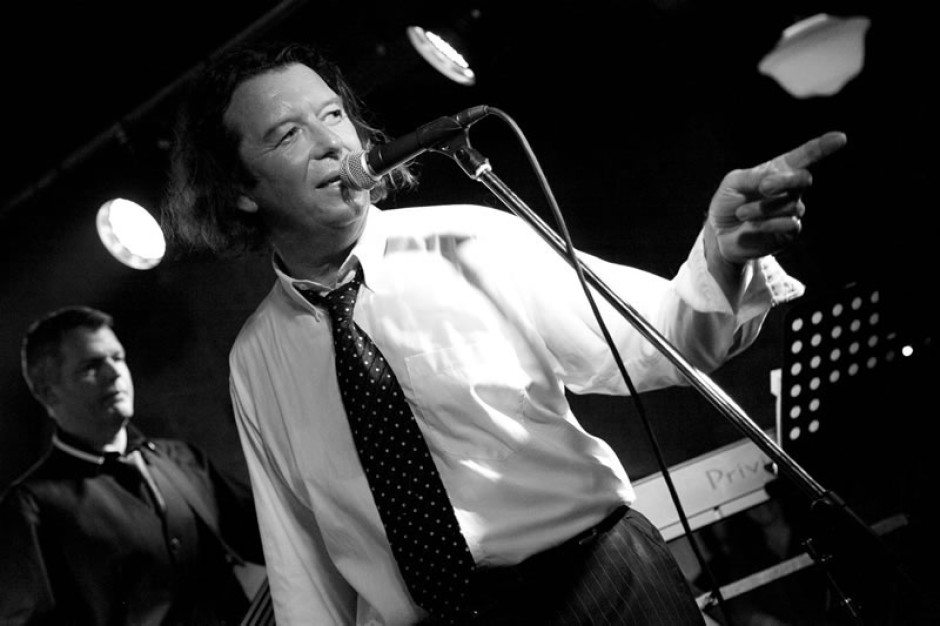 On January 27, 2017 Mig Music releases the second album by singer/songwriter ZAINE GRIFF titled "The Visitor". The album "Child Who Wants The Moon" marked the beginning of this collaboration. In Europe, the artist who was born 4 October 1957 in Auckland, New Zealand, is especially known in the United Kingdom. Like many young musicians he came to London during the 70s where he became part of the English new wave and new romantics scene of the early 1980s.
Griff worked with The Human Instinct, The Kinks, David Bowie, Kate Bush (who also took dance classes with Kemp), Gary Numan and Hans Zimmer, in music. Besides, Zaine made money by being an actor and writing poems.
He studied dance and play under the direction of the famous pantomime and dancer Lindsay Kemp who has not only cooperated but also been temporarily allied with David Bowie. Through Kemp Zaine also got to know David Bowie and his producer Tony Visconti who produced Zaine's first album "Ashes & Diamonds". After the session to this album Zaine Griff has recorded three songs with his band and David Bowie.
Oscar-winning film composer Hans Zimmer has, musically, always been alongside Zaine Griff, playing keyboard in Zaine's band and arranging the songs. Hans Zimmer has also produced Zaine's second album "Figures", back in 1982.
After that it grew rather quiet around Zaine Griff. Until the release of "The Child Who Wants The Moon" it took nearly 27 years. In Germany, this third long player was only available as import up to now. The complex production and arrangements were recorded with the best of musicians New Zealand has to offer like Billy Kristian (ex-Chris Thompson's Night, Nucleus), Brian Smith (Keith Tippett, Nucleus) and Sebastian Lloyd.
"The Visitor" is his fourth album, and has originally been released back in 2013. On this album, too, Zaine worked with the Split Enz / Crowded House keyboarder, arranger and producer Eddie Rayner.
The Visitor
Child Who Wants The Moon