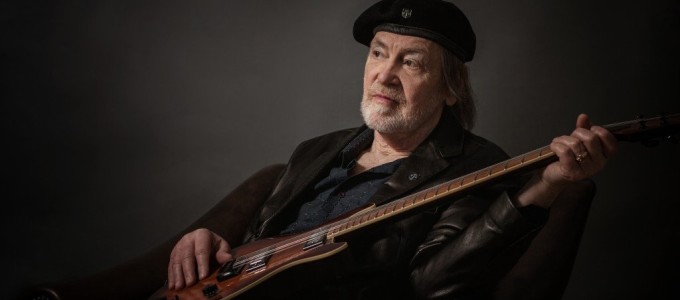 "ELOY is back," states Audio, one of Germany's main magazines for Hi-fi equipment – and the German media is impressed about the comeback. We are talking about the CD "The Vision, the Sword and the Pyre" which was released in August this year. "The new album is the opus magnum of the German art rock legend", writes Rocks magazine. ELOY, the flagship of German progressive rock is back indeed and with a lot of noise.
After a longer period having predominantly worked as a producer Mastermind Frank Bornemann has dropped his very first rock opera which according to German collector's mag Good Times  "can absolutely be compared to Pink Floyd's The Wall or The Who's Tommy in quality."
In thirteen songs he unfolds the life of French national heroine Jeanne d'Arc with historic precision and lots of emotion. Everybody who has heard it is either raving or – in case that prog operas or Eloy are not really on his aural menu – at least comments with deep respect.
Rock It magazine i.e. finds the work "a challenge in any case. But Bornemann and his allies do not present a quick shot. Despite all complexity, the music is compact and easily accessible. Pathetic, yes, bombastic. But never long-winded or excessive. In the end, you are really expectant how the story will continue."
Even Metal magazines like Break Out confirm that the concept album's "level of tension of the whole disc is more than gigantically high."
MIG now has the special privilege and the pleasure to release the album which high-end magazines already marked as a "real audiophile delight" in its CD format as a double 180 g vinyl with gatefold cover. Just imagine which sound dimensions might also unfold in the "lavish historic painting" if you can call self-build loudspeakers and a tube amplifier your own.
The vinyl version of "The Vision, the Sword and the Pyre" will be released on December 8, 2017.
photo: Kate Cymmer