Ian Hunter – "Strings Attached"
"Mott The Hoople" war eine der besten Rockbands Englands, die immer das eigene Herz auf der Zunge trug. Die besten Beispiele dafür sind Songs wie z.B "Sea Diver," "Hymn For The Dudes" oder "I Wish I Was Your Mother."
Fast 30 Jahre nach der Trennung von "Mott The Hoople" rockt Frontmann Ian Hunter immer noch. Dabei hat er niemals seine sentimentale Ader und seinen sanften Charakter verloren.
Dieses Live Album, aufgezeichnet in Oslo 2002, gab ihm die Möglichkeit, diese persönliche, zerbrechliche Seite in den Mittelpunkt zu stellen.
"Strings Attached", hauptsächlich mit einer akustischen Band und einem großen Streicher-Ensemble aufgenommen, präsentiert alle Hits von 'Mott The Hoople", sowie die hervorragendsten Stücke aus Ian Hunters Solokarriere. Es ist die Mischung seiner kompromisslosen Sentimentalität und einer erdigen Bodenhaftung, die schon immer Ian Hunters Arbeit ausgezeichnet hat.
Hol Dir ein Bier, sing mit, und vergiss den Kloß der Dir im Hals steckt! Dafür hat Hunter diese Songs geschrieben.
---
…mehr Ian Hunter: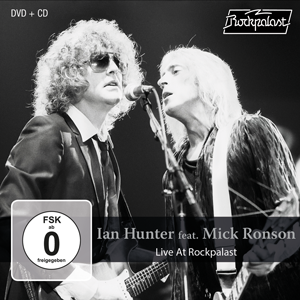 ---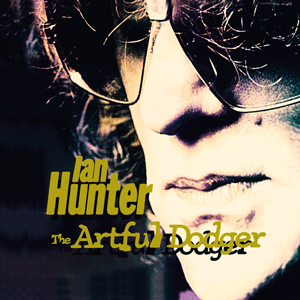 ---
Tracklisting :
CD 1
01.    Rest In Peace 06:31
02.    All Of The Good Ones Are Taken 03:31
03.    I Wish I Was Your Mother 05:48
04.    Twisted Steel 03:10
05.    Boy 09:09
06.    23A Swan Hill 05:22
07.    Waterlow 03:48
08.    All The Young Dudes 05:42
09.    Irene Wild 05:05
10.    Once Bitten, Twice Shy 05:30
CD 1 Total: 53:36
CD 2
01.    Rollerball 05:27
02.    Ships 06:10
03.    A Nightingale Sang In Berkeley Square 03:59
04.    Michael Picasso 08:20
05.    Wash Us Away 04:27
06.    Don't Let Go 03:56
07.    All The Way From Memphis 05:28
08.    Roll Away The Stone 05:03
09.    Saturday Gigs 06:30
CD 2 Total: 49:23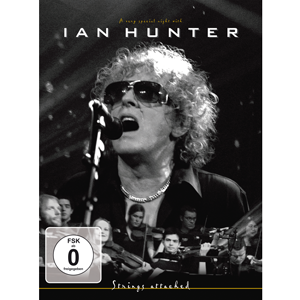 Tracklisting DVD :
Rest In Peace 06:31
All Of The Good Ones Are Taken 03:31
I Wish I Was Your Mother 05:48
Twisted Steel 03:10
Boy 09:09
23A Swan Hill 05:22
Waterlow 03:48
All The Young Dudes 05:42
Irene Wild 05:05
Once Bitten, Twice Shy 05:30
Rollerball 05:27
Ships 06:10
A Nightingale Sang In Berkeley Square 03:59
Michael Picasso 08:20
Wash Us Away 04:27
Don't Let Go 03:56
All The Way From Memphis 05:28
Roll Away The Stone 05:03
Saturday Gigs 06:30
Subltitles (Interviews and Behind The Scences): English, Italian, German, French, Spanish