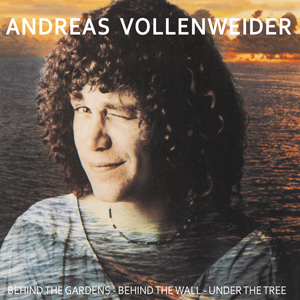 Andreas Vollenweider – Behind The Gardens
"Behind The Gardens – Behind The Wall – Under The Tree" ist das erste Album von Andreas Vollenweider, das nach seinem Erscheinen im Jahre 1981, für den weltweiten Durchbruch des Ausnahmekünstlers sorgte und Millionenfache Verkäufe bescherte. Auf Wunsch des Künstlers wird M. i. G. – music das Album im Original-Soundkleid der frühen 80er wiederveröffentlichen ohne Bonustracks und ohne künstlich hochgezogene BIT-Raten.
---
Tracklist:
Behind the Gardens, Behind the Wall, Under the Tree... 07:20
Pyramid - In the Wood - In the bright Light 07:52
Micro-Macro 02:49
Skin & Skin 03:22
Moonlight wrapped around us 00:59
Lion & Sheep 02:54
Sunday 02:04
Afternoon 00:44
Hands & Clouds 02:30
Total: 30:38 Min.